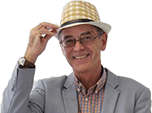 Honest John's Motoring Agony Column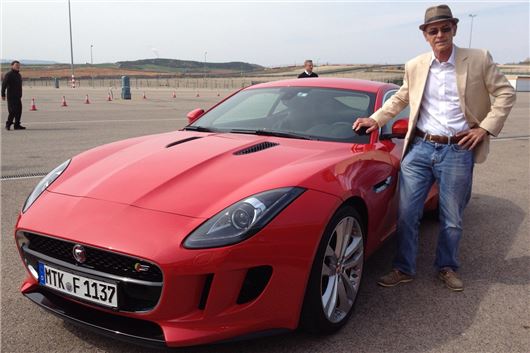 Published 04 April 2015
Telegraph Cars can no longer accommodate as many Honest John emails so, rather than waste them, we have decided to run some of those The Telegraph can't take here.
As usual, emails to Honest John should be addressed to: letters@honestjohn.co.uk  Please try to keep them as short as possible.
Van mail
Just a quick note to say thank you very much for your advice. A van hit my car while stationary. An independent witness saw the incident and gave me the van's licence plate. The van's telematics show that it was on the street on which my car was parked at the time of the incident. The driver denied involvement and the insurance company rejected a claim because, while the witness described the vehicle as a van and the driver as male, he did not get the van model and his estimate of the driver's age was out. You suggested I should sue the van driver using the small claims track of the County Court because I had sufficient evidence to succeed. You said the fact that the witness did not know the make and model of van and incorrectly guessed the driver's age is irrelevant. You advised me to inform the other party's insurer that if it does not meet my claim in full I will carry out the court action and also demand a 'reasonable' amount for my expenses. I claimed the repair amount plus court costs through the courts' MCOL online service and, after some stalling, including an offer to pay 50% of the amount requested, the defendant's insurer paid up in full.
BD, via email
Absolutely brilliant. Well fought. Thank you for letting me know.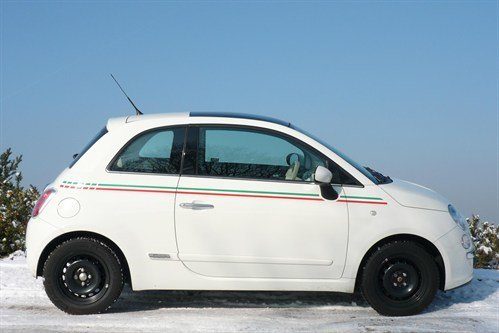 EU sick
My wife's EU6 FIAT 500 1.2 suffered a sudden surge of acceleration in a carpark, too fast to react to, that sent it into another car. The FIAT dealer reports that the diagnostics show nothing. We're planning to commission an independent test - assuming that the ECU it hasn't been wiped - as I understand that it may be able to show, for example, whether the source of the sudden acceleration that caused my wife's carpark crash was a sensor or the pedal itself.
TB, via email
It might be capable of showing this. Two years ago I had a complaint from a reader that acceleration of his Audi R8 in 3rd gear dropped off,momentarily from 30mph. His diligent research revealed that to pass the EC drive-by noise test, Audi had programmed the ECU to lift off throttle in 3rd gear from 30mph. He rigged his car up with a tablet computer connected to the OBDII diagnostic port and this clearly showed that at 30mph the throttle lifted despite input from the pedal. FIAT ECUs do keep a record of how the car has been driven which is downloadable onto a stick via the USB port and can then be interrogated on a PC or Mac using FIAT's ecoDRIVE program: http://tinyurl.com/p3vexve
It's all Rover now 
I have been reading your advice for years with much interest and I wonder if you can now help me? I have owned for some 6 years a 2003 MG – ZT CDI and have driven it for some 35k miles with much enjoyment but, at 132k miles, the clutch has started to slip under sharp acceleration. I asked my regular Garage man to look at replacement, but he says that in addition to the clutch he would have to replace the Dual Mass flywheel. I didn't think that this model had a dual mass flywheel but, if he is right, then it would put the cost way beyond the value of the car, even though it is in "fair" condition. If I decide to scrap the MG I would quite like to replace it with another similar car or a Rover 75 but I believe that some are to be avoided unless replacement of some parts (gaskets, cylinder heads) has been properly done. I have tried to find exactly what 'SE', 'Classic' and   'Connoisseur', etc. mean in engine terms and what the tax would be on different engine sizes but, despite a search, I cannot find answers. I would be obliged if you could help and advise
RM, Cossington
Most diesels from around year 2000 had dual mass flywheels in order to absorb torque that could otherwise damage first and second gear. It's marginal, but it might be worth repairing this car. The names SE, Connoisseur, etc refer to the trim spec of the car, not the engine. Connoisseur is the most luxurious and desirable trim spec. The BMW engined CDI and CTDI are the most wanted models. The 2.5KV6 is okay. Avoid the 1.8, the 1.8T and the 2.0KV6.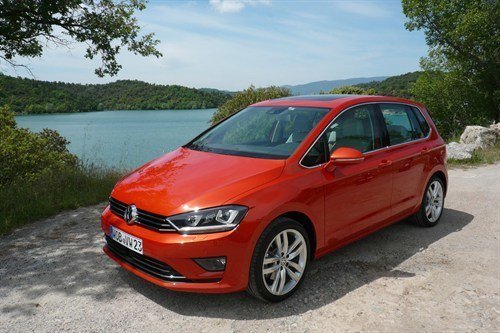 Prolongs Active life
We've had BMWs over the last 20 years but then changed to a 'new Golf' (Mk VII) in 2013. We are disappointed with it. Many irritating things: the boot is too small, satnav annoying, car too low, etc. We are now planning to go back to a BMW and are thinking of the Active Tourer 218i. There are 2 of us, in our late sixties, we want something a bit more comfortable and reliable with a bigger boot and easier access that is good to drive. If we do go for the BMW, how would the ride be on the 17" wheels compared to the 16"? Grateful for advice, plus, are there any other cars worth considering?
SB, via email
You could also consider a VW Golf SV that with the 1.4TSI 125 or 1.4TSI 150 engine is very nice. Test with photos here: /road-tests/volkswagen/volkswagen-golf-sv-2014-road-test// But if you want an auto, then better the transmission in the BMW. Yes, they ride better on 16" wheels than 17" because then there is more rubber between the rims and the road.
An eye for an eye
Mid evening last Friday in Maidstone, my ever-busy daughter accidentally filled her Toyota Verso diesel with petrol. A few miles down the road the car stopped and she called the AA who despatched an agent garage to lift the car back to her house. The following morning an engineer came to drain the tank and she was back on the road. But driving the car it was immediately apparent that the steering was not as it should be and, upon inspection, it was found that the inner track rod, an integral part of the rack, was bent. Obviously, by the evident marks, the car had been attached by the rack and not the towing eye to the towing winch when lifted onto the breakdown truck. She is left facing a bill well into 4 figures. Is her claim against the AA, the garage or should her Insurance company become involved?
BC, Llanwnnen
She pays the AA, so her contract is with the AA. Therefore her action should be directly against the AA, the agent of which damaged her car. However, if the detachable towing eye was lost, then her case is weak because an essential component of the car was missing for the purpose of hauling it onto the flatbed.
Twice on the pipes….
I own a Mercedes Benz C220CDI Sport, registered in March 2009, now with 57,000 miles. It has been serviced by a Mercedes franchise since new. It has failed its recent MoT due to corrosion on the rear brake pipes (one severe one minor) as they pass through the rear wheel arches. Is this to be expected? It is garaged each night. Mercedes has quoted £1,000 for the repair. I have asked for a contribution from Mercedes but have had no response to date. I would value your opinion.
FL, Leeds
Yes. Noted 2-12-2013: Report of MoT Advisory for rusting brake pipes on 45k mile November 2007/57 C220 CDI. Car then also 6 years old. You should press MB to pay, saying it is a safety concern.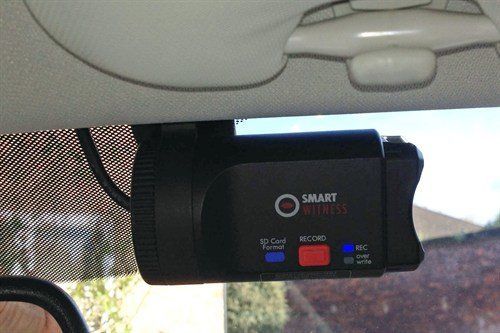 Crash cams
An in-car camera seems to me to be potentially useful not just to provide evidence in the event of an accident, but also to record the kind of idiotic behaviour by other road users that deserves to be reported. However, it concerns me that all the advertisements I have seen appear to show the camera weirdly positioned in the middle of the windscreen. Are they really so obstructive?
HG, St. Leonards-on-Sea
I don't know why they do that. I position mine under the sunvisor, reasoning that if that part of the screen can be obscured by the sunvisor then it can't be illegal to put the camera there. However, I would never use it to 'report' another driver for dodgy driving unless he actually caused a crash.
Vendor bender
I have advertised my car for sale using the AutoTrader website. The car's value is in the order of £9,750. I note that vehicle excise duty is now no longer transferable, and given that it is likely a purchaser will travel some distance and, having agreed to purchase, may require to arrange for funds to be available at his bank. This process is likely to involve a return visit on another day to collect and pay for the vehicle, and I will request a deposit. I understand from reading the notes on the DVLA website that the purchaser will require the 12 digit reference number on the New Keeper Supplement of the V5C vehicle log book – V5C/2, in order to tax the vehicle and be able to drive it away. Is it appropriate to give the purchaser a photocopy of this number or alternatively handwritten details of the number prior to full payment of the vehicles agreed value? I am concerned about fraud in its many forms. As regards payment, my intention is that the purchaser goes to a bank local to me, and settles the vehicle's agreed cost with myself in cash, which I then transfer from that bank to my own account.
JL, Petworth
The purchaser will have to insure the car before he taxes it. But, of course, if the vendor has not cancelled his insurance on it, the system will still show it to be insured. I suspect your fear is that, having obtained the V5C number, the purchaser will then register the car in his name before he has paid for it. But if you do the deal on a weekday (which you would have to do in order to take the money in cash in a bank) you can then sign the transfer of ownership part of the V5C and go with the purchaser to a post office where he taxes the car and registers it in his name.
Transmissional period
I have a 2008 Auris with 80k miles just bought from a Toyota dealer with 1-year warranty. After getting them to replace noisy transmission bearings, I've noticed that the jerkiness and slip using the gearbox is a worn clutch. It was like this from purchase a month ago, but was difficult to diagnose, as I thought it might be the gearbox/clutch bearing issue. Can I claim against them to replace the clutch, as I'm not sure, given the age/mileage, how much leverage one has, though surely the clutch should work? At the moment it's hard changing gear.
AF, via email
If you bought the car only a month ago the law assumes that the problem was present or developing on the date of sale: /faq/consumer-rights/ I'm surprised that the dealer did not replace the clutch at the time of the gearbox job. If I'd been the dealer I'd have asked you for a contribution to change the clutch then, while the engine and transmission were separated. But because he didn't I think this leaves him open to liability, if not for the whole cost, for at least half of it.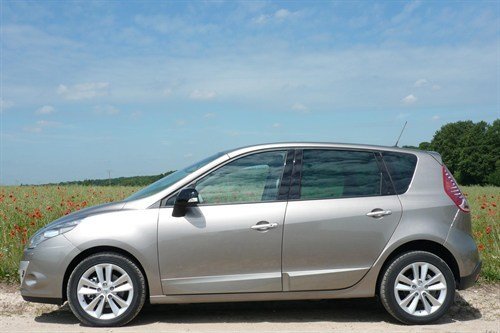 The Scenic route
Some time ago you asked me to keep you informed on the long-term use of my 1.6dCi 130 Scenic. I have completed almost 29,000 miles and as yet the particulate filter warning light has not shown itself, which suggests that the quick heating of the engine works. No other problems have arisen. Since I no longer tow a caravan I am considering changing to a "smaller" car and would welcome your recommendations. I need ease of entry, good ride, five-door, petrol model, room for clubs and golf trolley all delivered with some oomph.
GE, via email
Very many thanks for that useful feedback. I have yet to hear of any problems with any 1.6dCIs, which are now in Nissans and Mercedes as well as Renaults. (This was the first high-tech exhaust manifold in head small diesel engine.) I like the new 1.2 3-cylinder Puretech engine in the Peugeot 308. 130PS, 230Nm torque and 50mpg over 7,500 miles. Works better than anyone else's 1.0 or 1.2 turbo, and at a list price of £18,300 and discounted down to £16,000 it's a well-equipped bargain.
Black death?
I have decided to stick with diesels. My current diesel is a 2011 VW 2.0TDI, which I assume is EU5. I choose diesel for the good fuel economy (up to an indicated 70mpg), the mega high gearing, and the mid-range torque. Interestingly, the 1954 Jag D-type recently tested had a torque figure of 324Nm, and my VW is 320. How things have changed. Keep up the Saturday column. I never fail to read it. There's always something of interest.
AT, Nottingham
If you're changing your diesels at 4 years old then that's how you're escaping the big bills. But I think what will happen is that the used car buying public will eventually cotton on to the vast repair costs they face on used diesels between years 4 and 7 (sometimes even after year 3) and that will destroy residual values, so even buyers (like the fleets and like you) who escape the high repair costs will eventually feel the pinch. That said, some used diesels are better than others. Renault's advanced 1.6DCI 130 has one of the best records of all.
Mobile one
My 2-year old VW Golf Plus, with which we are pleased, does not have a big enough boot for a motorised wheelchair, which we now need. I need a petrol automatic (4,500 miles a year). Plenty of legroom for passenger and someone behind them, at least 5 proper seats. Bearing in mind my present car has a years warranty and low mileage, should I try hard to find a suitable VW, or not worry too much about that? I can also get family discount on a Ford. The Toyota Verso you suggested last time made us feel sick. Your suggestions would be very much appreciated.
EP, Norwich
Try a Ford Tourneo Connect 1.6 EcoBoost auto. http://www.brotherwood.com does Wheelchair Accesible Vehicle conversions. And don't forget the Mobility Roadshow, taking place at Donington Park on 25th-27th June: http://www.mobilityroadshow.co.uk/ where all mobility aids will be on show and can be tried.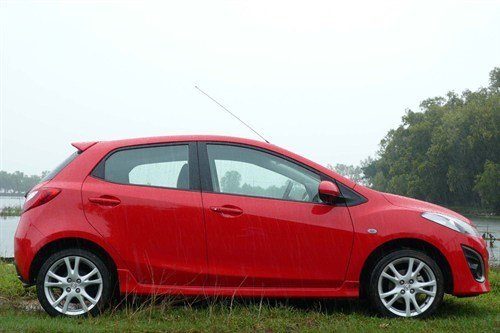 Mazzed hysteria
As a man of great taste in cars, given the ratings would you favour a four year old Mazda 2 over a Fiesta? Also can you comment on the Mazda 2 after the minor facelift in 2011. Are these better than the older models. In regards to trim with the 1.3 engine, are there any good ones to seek out with the sporty look. I'm considering white but I'm not sure how the other colours look on the car. Any advice on trim or colours?
AD, via email
I prefer the Mazda 2 to drive. The Fiesta did not get better to drive until the facelift. One worthwhile change to the Mazda 2 was dropping below 120g/km CO2, which happened as part of the 2011 facelift. They look good with alloy wheels, and aftermarket black powder coated alloys can look very good indeed. I like red best, but also white. If I were you I'd avoid the 3-door version. I hate naff bodykits on anything, so don't ask me about them.
Luber alles?
Based upon your previous recommendations I propose an intermediate oil and filter change this month for my 2011 Freelander 2 190PS diesel. It has done 4,000 miles since its third dealer service. However, in July/August of this year we will tow our 1,700kg caravan 1,800 miles to Southern Germany and back and, as that is only a month before its main annual service, I propose to do it now as March is mid-way. Would you agree that mid-way mileage and time is best?
MN, via email
Absolutely. Oil has to cope with severe condensation-inducing changes of temperature during winter. After its first 10,000 miles an engine cannot ever have too many oil changes. It's the cheapest way to preserve an engine. A good mechanic will also give the underside of the car a once-over while it is up on the hoist draining. Never have the oil drained by siphon, because that can leave a residue of gunge that eventually blocks the oil strainer and kills the engine.
Shocked to the core
I own a Mercedes C220 CDI estate, bought new on Dec 23rd 2011 from my local MB dealer in Taunton, which has covered 80k and has been fully maintained by the MB dealer on an MB service plan that I renewed for another 2 years in December 2014. In late November 2014, a month before its first MoT was due and the warranty expired, I booked it in for the MoT and a full health-check that revealed I needed front discs and pads. At that time I also advised the dealer that the coolant level warning light had come on a couple of times in recent weeks, though the level seemed OK to me and the running temperature had not increased. I duly collected the car and all was fine, except I noticed that every item on the Visual Health Check report was marked Not Checked. Then, 8 weeks after the expiry of the warranty, the coolant warning light came on again and so I booked to have it checked. I was called to be advised that the radiator was leaking. MB will make a contribution of 54% leaving me with a bill of over £450. Do you feel I am justified in asking for an replacement Free of Charge given the circumstances and service history of the car, which I should say has been an outstanding work horse in every other aspect until now?
MD, via email
We don't know why the radiator failed. It could have been stone damaged, in which case the settlement offered is more than fair. But if it failed through corrosion then you should not have to pay anything at all because you brought it to the attention of the dealer while the car was still under warranty (and in any case you have a right to expect a radiator of an expensive car to last for more than three years). Law here: /faq/consumer-rights/
Comments
Author

Honest John
Latest