Honest John's Motoring Agony Column 18-4-2015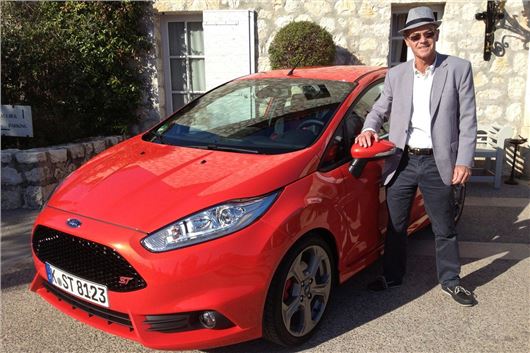 Published 18 April 2015
This weeks motoring agonies concern a flap about fuel, crash cameras, Z cars, tax on a Porsche, an electric car powerpoint presentation and many more that Telegraph Cars could not accommodate.
As usual, emails to Honest John should be addressed to: letters@honestjohn.co.uk  Please try to keep them as short as possible.
Doorspring Work Tetchy
Our Scenic was booked into a Renault franchise for full service and MoT. The service identified no issues but it failed its MoT due to a broken suspension cover (general wear and tear, which is acceptable given potholes) and a failed misfuel prevention fuel tank closing mechanism due to a broken spring. We are told it needs a whole new part for £240 and that Renault cannot find the part in UK so it will take 5 working days to obtain. Is a fuel tank not designed to last 10 years / 100k miles? Surely this is a design fault of a major component?  This is my first MoT failure in 30 years. To add to insult the dealer suggested it was our fault.
PL. via email
Many manufacturers now fit standard misfuel prevention devices, starting with Ford and including Honda, Citroen, Peugeot, BMW, even FIAT to prevent people from putting petrol into diesel tanks. But not good news if the spring breaks ands since this is a safety related fault it should be the subject of a recall. Unfortunately, VOSA (now Driver and Vehicle Standards Agency) is fairly toothless about this sort of thing and prefers to negotiate with manufacturers. I think you have a very good case to suggest to the dealer that he gets Renault to pay for this, otherwise you will take appropriate action over this safety relate fault. Your legal rights are here: /faq/consumer-rights/ Meanwhile I'll add it to the Scenic entry in /carbycar
Crashing in
Can you recommend a car accident camera suitable for a Mazda MX5.
FB, Peebles
It will inevitably take up space in what is a small screen and since you can't hide it behind a sunvisor it will have to go in the top LH corner in the area unswept by the wipers. A camera that records positioning by GPS and the precise time provided better evidence than one that doesn't. And better to be removable by a sucker than fixed permanently. Have a look in Halfords. Crash camera buying guide here: /products/top-10s/top-10-dash-cameras-to-suit-all-budgets/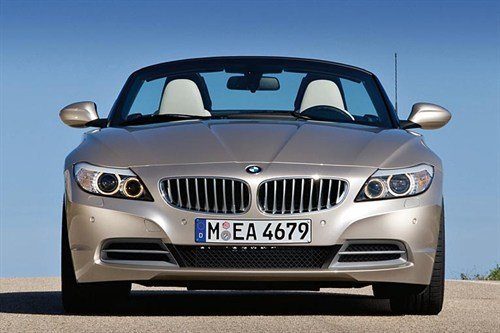 Z Victor one
I know I have asked you many times for suggestions to replace my 2009 BMW Z4. I am struggling with something that's looks different from ordinary cars, which I believe the Z4 does. However, I don't like the gearbox and have always wanted something with maybe more practicality and perhaps 4WD capability. My shortlist (all 2nd hand but hopefully no more than 2/3 years old): Mercedes Benz SLK (CDI?) - direct replacement for Z4 and I love the aesthetics of the dashboard pleasing; retro in some way. Golf GTI - good all rounder, very practical, quick and good level of toys. Also like chequered seats but would want auto (is DSG a problem) and can you get it in 4-Motion? Audi TT - TFSI version and can get this is Quattro - dash is good but I worry about potential problems of DSG auto if fitted? As to which one I just don't know and value your help with the above?
PM, via email
An SLK doesn't handle as well as a Z4. Z4 steering has improved since 2009. Currently the top model Z4 sDrive 35i 7-speed DCTs are being sold at significant discounts that make them better value. More here: /carbycar/bmw/z4-2009/ The VW Golf GTI and the Audi TT autos come with the same DSG boxes and while I can recommend some autoboxes I don't recommend these. Even though the 6-speed wet clutch DSG is not as problematic as the dry clutch 7-speeder fitted to lower powered engines, when you're really using the advantages of an auto to left foot brake into corners, a DSG will override your decision of what gear you want to be in. No problem getting the TT as a quattro and the Golf R is 4WD. I'd be looking at a BMW M135i or an M235i coupe if I were you, but these are not X-Drive. BMW has just introduced a 220d with X-Drive.
This is a wind up
I would like your thoughts on the Dacia range of cars, specifically the Dacia Sandero 1.2 16v. I am disabled and wheelchair bound. I currently drive a VW Polo automatic with hand controls fitted, but it is now 15 years old and my mechanic who I've used for years tells me it might not pass the MOT test, due to bodywork. I await your advice.
PR, Nottingham
The basic Dacia Sandero 1.2 75PS is very basic with wind-up windows and not even a radio. One of our guys had one for a while and his reports are here: /our-cars/dacia-sandero/  There is no automatic version.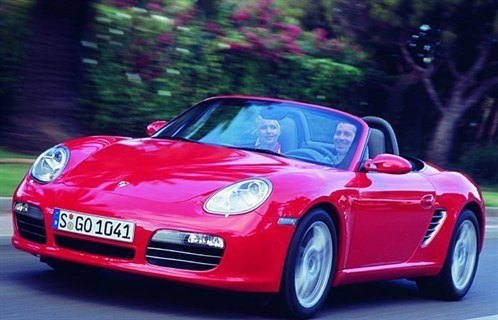 The Emissionary Position
Porsche Boxster 2.7 (987) May 2006, 240PS. Both your website and that of Autotrader quote my emissions as 222g/km and VED at £285pa. DVLA and V5C quote 228g/km and £485. Who is having a laugh?
MA, via email
You're stuffed by fat tyres and by a couple of months. The fat tyres have changed the CO2 from the standard 222g/km to 228g/km. And the standard rate for 228g/km is now up from £485 to £490pa. For cars registered before 23-3-2006 there is an exemption from the higher rates of tax, dropping them into the K band, previously £285 and now £290. But your car was first registered in May 2006. So if you have just bought the car these are two disadvantages that the vendor probably didn't tell you.
Torque talk
I took a new Corsa 1.4T 100PS on a short test drive on busy roads, but was unable to get up to much more than 50mph in 5th gear, and thought that I would have to be doing 60mph to get into 6th gear. Gearing in 6th is 34.8mph/1,000rpm. Therefore it seems that 6th gear is only for motorway and dual carriageways and, unlike for example the VW 1.4TFSi engine, which will pull from little over 40mph in 6th gear, I guess that the Vauxhall engines have not got sufficient power or low down torque. I believe the torque curve on the 1.4T 100PS goes from 1,850-3,500 revs. I would be interested in your view on the matter, as I wonder if Vauxhall have made a mistake in adding a 6th gear when cars of similar size and power (Ford Fiesta 1.0L and Audi A1 1.0L 3 cylinder engines only have 5 speed boxes).
SB, Rudgwick 
That model Corsa develops 200Nm torque from 1,850rpm. So if the car is geared at 34.8mph per 1,000rpm in 6th, it's going to be at peak torque at 64.4mph. But obviously the torque rises to 200Nm and, though I can't find a torque curve printed anywhere, I'd guess it probably develops 150Nm from 1,500rpm. The whole point of this engine and gearing is to provide maximum economy at cruising speeds, not a 'sporty' drive. The test is whether it actually gives 55.4mpg cruising at 70 or not. If you want sporty, you go for the more technically advanced manifold in head 1.0 Ecoboost 3 cylinder.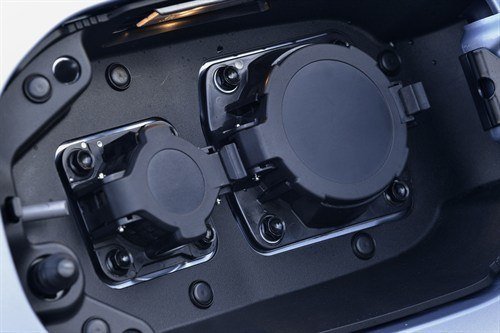 Socket to me
Now that my wife and I are both older OAPs, I am thinking of changing our 2012 Honda CRV Auto Diesel and our 2011 VW Caddy Maxi Life Auto Diesel for a single new replacement. It would again have to be auto, fairly high driving position with good headroom. Having seen the advertisements on TV for the Mitsubishi Outlander PHEV and like the look of it, I wonder what you think. I am not sure whether this Hybrid concept is the way forward and really suitable for my age group. However, I suppose one would get used to plugging it in, if convenient. I anticipate our mileage dropping down to around 5,000-6,000 miles per annum. Perhaps an alternative might be the latest automatic CRV with the new 1.6 Diesel Engine? I would appreciate your thoughts and advice, at your earliest convenience.
JH, via email
The Outlander PHEV might work for you. Makes more sense for lower mileages than for long distance work. Test of Outlander PHEV here: /road-tests/mitsubishi/mitsubishi-outlander-phev-2014-road-test// Test of latest Honda CR-V 1.6iDTEC with the 9-speed auto here: /road-tests/honda/honda-cr-v-16-i-dtec-2015-road-test// I personally favour the Mazda CX-5. Our latest test of that here: /road-tests/mazda/mazda-cx-5-22-se-l-nav-auto-2015-road-test//
Scouts honour
On 19 March I was 60 miles from home in my 30k mile 2011 Skoda Octavia 1.8 TSI Scout (with which we regularly tow a caravan to Spain) when the "engine management" warning graphic flashed. I phoned my dealership (40 miles away but on the way to my home) and responded to their request to bring in the car for an inspection. After about 12 miles the engine began to run unevenly and the "EPC" graphic began to flash. I drove carefully to my dealer's and after taking a test run, the technician said it was probably a valve seating which would have to be replaced. I asked whether the car was drivable gently, and in the presence of myself, my wife and two receptionists, he said "Don't worry: if you give it some welly it may cure itself". I made an appointment for 25 March and received a call today (27 March) telling me that the problem was that the splasher flap on the camshaft had come adrift and disintegrated, depositing fragments of metal into the engine (and maybe the turbo). If they replace the cylinder head and gasket etc, they cannot guarantee that the problem will not recur. They therefore recommend a complete engine replacement and if Skoda contributes 55% of the cost - as they have offered - I will still have a bill for £2,289.00. I have owned the car from new and always had it dealer-serviced according to their recommended schedule. I have owned two other Octavias and a Fabia Estate, so I regard myself as a loyal customer. Two questions: have I any case against my dealership for their advice? And should I try to secure a bigger (or total) contribution from Skoda?
MH, Bingley
I advised MH that had the dealership diagnosed the fault correctly then no consequential damage would have been done to the engine. Nevertheless, the car is now nearly 4 years old. So I don't think that between them the dealer and Skoda should be asking more than £1,000 from you for a completely new and fully warranted engine. The dealer later settled for £929 for a new engine but advised MH that, once the engine and transmission were separated both the Dual Mass Flywheel and clutch needed replacing (possibly due to the caravan towing) at an additional cost of £800.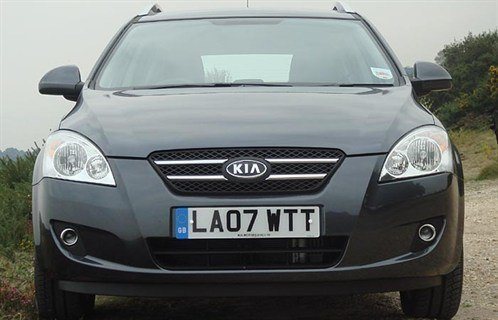 The right reveround
My 2007 KIA cee'd 1.6 CRDi will not rev over 2,800 rpm. It has covered 75k, has been regularly serviced, mostly at a main dealer.      It was parked up for a little while and since then will not rev over 2,800 rpm. I have followed many threads online but no-one seems to have a definitive answer. I have replaced the fuel filter (but not the whole assembly, as some suggest). I have blocked off the EGR valve (as recommended). No warning lights are showing or have ever shown, but diagnostics reveal 2 MAF sensor fault codes. 2 of the 5 pins in the MAF plug had green verdigris on them, but careful cleaning did not improve the symptoms and the fault codes are still present. It has been suggested that a blocked 2nd exhaust CAT may be at fault, but I think this may be related to a petrol car. I do not want to replace everything gradually if it can be avoided, so hope you can help.
SJ, via email
It's a sensor, a fuel flow problem, an intake airflow problem, or an exhaust problem. By 75k miles a DPF could be starting to get choked with ash, but a 2007 cee'd 1.6CRDi doesn't have a DPF. Could be that the matrix of the oxygenating cat converter has broken up and partially blocked the exhaust.
Daughtomatic
My daughter has a 2001/51 Honda Civic automatic. She is very pleased with it and would like to buy an updated version, perhaps spending up to £10,000-£12,000. Her daily commute is about 10 miles each way on mostly country roads, and when visiting us it's a 400 mile round trip, mostly on motorways (about 6 or 7 times a year)
She doesn't mind whether it is a manual or automatic. However, I have been inclined to advise her not to get a diesel; there seem to be so many problems with PDFs (I experienced them myself with a Citroen C5). Would you agree with that conclusion?
CH, Westerham
Probably better to go for a Jazz. Honda dealers are now selling new current model Jazz 1.4ES Plus CVT-7s for £13,000 (reduced from £16,000). If that's still a bit too much, they will also have 2nd hand examples. They are very economical. 40mpg +.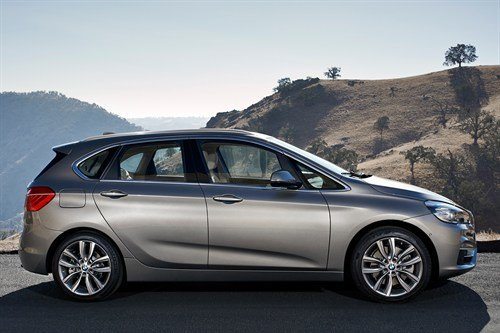 Prolongs Active Life
We wish to buy a replacement car and have identified the BMW 2 Series Active Tourer as suitable. It has to be petrol as we do mostly short journeys. I want automatic. One of my husband's concerns is that some manufacturers do not offer the petrol/auto combination, so what is wrong with it? Can you advise please? We have also heard that BMW is bringing out a hybrid electric/fuel 2 Series soon. Do you know about this, when it might be out and would you wait for it?
SB, via email
I've been checking up on the BMW 218i SE Active Tourer auto for another reader. Adds up to about £24,000 and is perfectly adequate. When the plug-in hybrid arrives it will be a lot more expensive than that and possible hard to justify the extra outlay. You can get more information and download a brochure and price list from here: https://www.bmw.co.uk/en_GB/new-vehicles/2/activetourer/2014-update/startpage.html
Owning up
My youngest daughter will need her own car from June; she does not need anything fancy, just something small, reliable and economical. She has £3,700 saved. We are wondering which is the best route to her getting a car: purchase second hand, personal lease or other option? She could use the £3,700 to buy second hand outright or to fund the first two years of a personal lease contract, with the expectation of being able to fund the following year(s) by the end of the second year. She will cover 13,000 - 15,000 miles per year and will be able to fund servicing, tyres, insurance etc. from her income. Which route would you recommend and do you have any service provider or car recommendations? For personal lease, would we get the best deal via a leasing company like Eurolease Direct or via a manufacturer? Thank you for your sage advice,
GC, via email 
A lot of manufacturers are doing PCPs at O% APR for 50% deposit and around 6% APR for zero deposit. My niece just got an Aygo on one for £138 a month for the same sort of mileage you propose. At the end of the term, usually 3 years, you can buy the car for its agreed final payment, or start again. If your income is secure it's a good way to have a series of new cars and never face a big repair bill.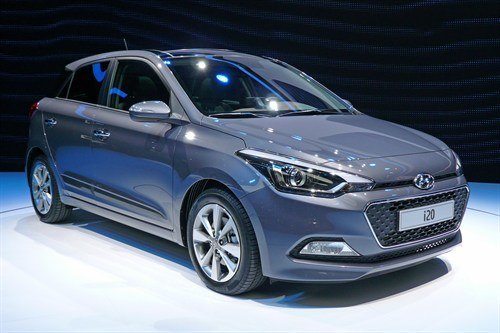 Which aut I go for?
I am looking to purchase a new small automatic hatchback. The models I have in mind are the Hyundai i20 or ix20. Which of these two would you recommend? Is the i20 underpowered? I would also welcome your comments on the new Mazda2 automatic. Should I consider any other torque convertor small hatch that is better, in your opinion, from the models I have mentioned? Fuel cost is not really a problem as the car will only cover about 5k miles per year mostly around town with occasional runs on the motorway.
JS, Nottingham
The new i20 is actually very good. Better looking with better quality trim than before. The 100PS 1.4 Kappa engine comes with the 4-speed automatic transmission. New i20 range road test here: /road-tests/hyundai/hyundai-i20-2015-road-test/  The ix20 remains a facelift of the original ix20. Test of the excellent Mazda 2 1.5 6-speed automatic here: /road-tests/mazda/mazda-2-2015-15-automatic-road-test//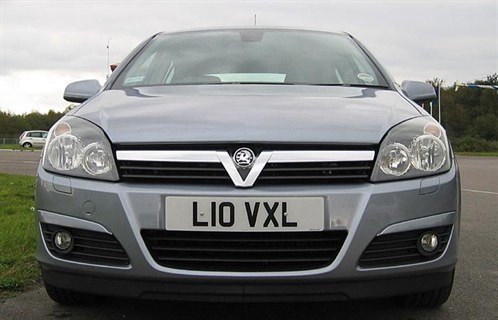 Astrocious
I bought a Network Q 68k mile 2005 Vauxhall Astra diesel in 2011. Beautiful drive. AA warranty supplied with the car. Within six months the clutch started to make noises. The dealer said it must be the dual mass flywheel. It was listed on the warranty paperwork as a covered item, but they said it might not be covered by the warranty, "as warranty companies were funny people." They assured me they knew what it was and that it was definitely the DMF, but once they had stripped the engine down they informed me that it was a seal on the DMF, so the warranty company refused to cover the item saying it was "fair wear and tear". This wear and tear was set to cost me £1,600, twice what the local garage would have charged. After a serious talk with the dealer principal , he agreed to "put £400 toward the cost", making my payment to the garage "just" £1,200 for something that surely should not be happening on a vehicle at under 70,000 miles? A few months later, the alternator gave up. I took it to my local garage instead of the dealer, and they were perfectly able to work with the warranty company. While it was on the ramps, the mechanic also ordered rear springs, as they were both sheared through. Not long after that, I decided to replace the rear brake pads. When I looked closely, I realised that both rear discs were very corroded, especially where the pads had been sitting against the discs. The local garage told me there was no way that had happened within the time I'd had the car, and that the discs must have been like that when I bought it. The boot light stopped coming on, a fault I discovered was due to the system not sensing the door was open. This later extended to both rear doors in turn, as well as stopping the rear windows from opening. The internal blower fan developed a habit of staying on randomly and getting stuck at a certain level, even after the ignition had been switched off. This led to me having to remove the fuse regularly to stop the battery running flat. When this was compounded by the glow plugs packing up and the car refusing to start, I gave up and invested in a Nissan Leaf instead. At least that always moves off without any fuss at all. Any chance of a case against Vauxhall for selling me a clear dud?
TM, Dereham
The only case you ever had was against the original supplying dealer for the shaft seal problem with the DMF because that occurred within 6 months of purchasing the car. Anything else you would have to prove that the problem was present or developing on the date of sale and I don't think you'd get away with the rear discs issue because that was discovered later than the 6 months and you would have difficulty proving they were already pitted with corrosion on date of sale. Law here: /faq/consumer-rights/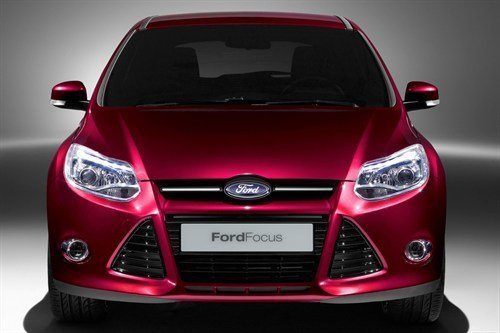 Crossed wires
I have a Ford Focus purchased in September 2011 as an ex-demonstrator. It has done below average mileage and been serviced at my local Ford dealer according to Ford's recommendations. On Thursday 15 January it had an electrical fault that resulted in all its lights flashing, sirens going and car locking and unlocking itself. I have Ford assistance and was taken to the dealership, booked in for Monday 19 January and given a hire car for two days under my service agreement. The AA man who came out disconnected the battery as he thought that would re-boot the system but the fault continued. From searching the web this appeared very similar to a fault which the Mk1 Focus had and BBC Watchdog highlighted. Eventually Ford offered a fix to everyone for £99, but they did not offer this to me on my Mk2. It was more than 6 weeks before the car was returned to me. They had to seek technical advice on more than one occasion from Ford. During this time I had to pay for hire cars and later borrow cars off various family members. When the car was finally finished on 3 March the first day home the rear camera started flashing and then died. The car went back again and a new camera was fitted and the, fortunately, the dealership did discount that work. I also had more problems with the locking mechanism but this had righted itself before it went back in. I have felt all along that a problem of this size, in a car that is only 13 months out of warranty should have been recalled to the factory for a full investigation. During this time I contacted Ford customer services who have not really helped the problem to be resolved. They told me the car was out of warranty and they don't help with repair costs. I collected my car back on 11 March for the second time and my bank balance is altogether £1,134 lighter. Ford customer services have offered me a goodwill gesture of £30, that I find quite insulting. I have seven days to accept as it will not be increased. I feel that the money I have spent is a serious amount considering the age and care taken with my car. I am not sure what else I could have done to resolve the issue more quickly and I would value your thoughts on the matter.
DW, via email
On checking for previous reports here: /carbycar/ford/focus-2008/?section=good/ I found this: 15-2-2015: Report of multiple failures of GEM module fuseboxes on Focus from 2008, apparently, due to corrosion caused by condensation from the a/c for the chilled glovebox dripping onto it. Costs £650 - £1,000 to replace. See: http://www.drivearchive.co.uk/article-ford-focus-fusebox-fury.asp This could well be what happened to your car in which case it seems diffcult to justify the length of time the dealer kept the car and the final bill.
Yet…
We bought a used Skoda Yeti 1.2 DSG from a Skoda franchise. A few weeks later there was a rumbling noise and it lost drive, many miles away from the supplying dealer. We took it to a local specialist who diagnosed a failed dual mass flywheel and because we needed to be mobile we spend £1,600 with him replacing it. We then tried to get our money back from the supplying dealer. After no joy in our dealings with the supplier we decided to use our home insurance legal service and after an extended dialogue where the supplier repeated their position the solicitor then went after our Credit Card company which we'd used to pay a deposit, again after a very long dialogue they have paid up for the repairs to the water damaged clutch and flywheel under the Section 75 of the Consumer Credit Act 1974. We must be pleased we got our money back but are still very miffed that the Skoda dealer has seemingly avoided its responsibilities.....unless our Bank now goes after them.
IG, via email
Many thanks for that and well done. Section 75 of the Consumer Credit Act 1974 is proving to be a useful fall back when dealer and manufacturer prove to be intractable. But it's disgusting that a franchised dealer sold you a faulty car and refused to fix it. As we know, the excuse was that the car was dismantled and repaired by a non-franchised dealer, but in the circumstances there should have been some movement and had your case gone to court you would have stood a 90% chance of getting your money back from the dealer who sold you the car.
.…and Yet again
We have a Skoda Yeti, which we love and have owned it for nearly 4 years. Now my husband has Parkinson's, so no longer drives and is going to have to succumb to an electric buggy scooter which comes apart and folds up. This cannot go in the boot as we also have two golden retrievers who take up that space. We will we have to part with our beloved Yeti for another car, so have you any suggestions? We would have up to £20,000 including any trade in price for the Yeti.
JS, Devon
Talk to http://www.brotherwood.com about part exchanging the Yeti for a ramped Wheelchair Accessible Vehicle that will allow the buggy to be driven into the car without dismantling and also leaves space for the dogs.
Comments
Author

Honest John
Latest