Dramatic fall in the number of UK vehicle thefts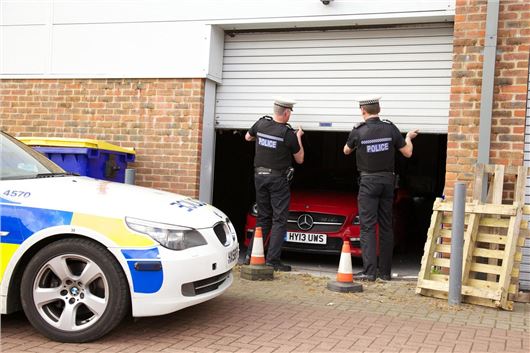 Published 24 April 2015
The number of vehicles stolen in the UK has fallen dramatically over the last ten years and is now at its lowest point since 1968, according to Office for National Statistics figures.
While 69,547 vehicles were stolen in 2014, that number is relatively dwarfed by the number nicked 10 years earlier: 231,323. It represents a 70 per cent drop over the course of a decade.
According to the Society of Motor Manufacturers and Traders (SMMT) there are currently around 36m vehicles on the road in the UK, meaning in 2014 just 0.2 per cent of them were stolen.
The SMMT credits the efforts of car manufacturers in improving car security technology, and making it increasingly standard fit – although the organisation is also calling for more action from the police in order to see theft drop even further.
"Thanks to significant investments by car manufacturers in the latest security systems, vehicle thefts across England and Wales are at the lowest levels for decades," said SMMT Chief Executive Mike Hawes.  
"We are, however, calling for better tracking of how different vehicles are stolen so that we have an accurate understanding of how criminals are operating and can develop future technology to eradicate vehicle crime," he added.
According to Tracker, the BMW X5 has been the most stolen car in the UK for the last six years running, with the Mercedes-Benz C-Class making the top three for the last two years.
BMWs made up five of the top ten most stolen spots in 2013, while only two – the X5 and M3 – made the list in 2014, which was dominated by Mercedes-Benz. The C-Class, E-Class, ML-Class and C63 AMG models all made the top ten, with the Range Rover and Range Rover Sport both making appearances too.  
Click here to read our full review of the car that Tracker calls the UK's most popular with thieves
Comments
Author

Mark Nichol
Latest