Dyson-backed battery could revolutionise electric cars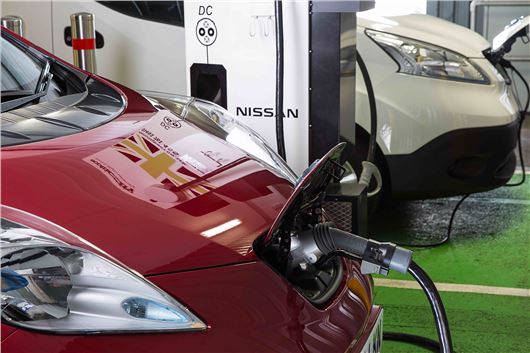 Published 16 March 2015
A new type of battery that's received $15m (£10m) in backing from British vacuum manufacturer Dyson could revolutionise electric cars, doubling their range and making them viable for swathes of UK motorists.
A company called Satki3, an offshoot from the University of Michigan, has invented a solid-state battery that's around twice as power dense as the lithium ion type battery commonly found in electric cars and smartphones. So, in a Nissan Leaf for example, the theoretical range would leap to 250 miles if its lithium ion battery pack were replaced by a Satki3 solid-state battery pack of the same size.
And as the technology improves, pure electric cars with a 600-mile range are feasible, which would virtually eradicate the 'range anxiety' that's postured as the prevalent reason for the limited take-up of all-electric cars today.
The batteries would make plug-in hybrid vehicles more alluring too, by increasing their electric-only ranges. According to SMMT figures, while sales of pure electric and plug-in hybrid vehicles increased rapidly in 2014 compared to the year previous, they still represented less than two per cent of overall UK market share.
Dyson's £10m investment has gone partly into ensuring that the first wave of solid state batteries power its own range of consumer electric goods, including desk fans and portable vacuum cleaners, but the company will develop them for wider commercial use. General Motors is among other companies that have invested in the technology alongside Dyson.
Another major factor in the possible implementation of solid-state battery technology in cars is its safety implications. Today's batteries, including the lithium sulphur cells found in the new Aston Martin DBX concept, for example, use a liquid mix that chemically reacts to release energy, but is corrosive in the event of a leak. 
A solid-state battery not only dispenses with liquids potentially harmful to humans, but is more environmentally friendly, and cheaper to manufacture.
Comments
Author

Mark Nichol
Latest