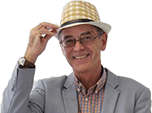 MP Takes Up HJ's Campaign Against Motorway Service Area Parking Fines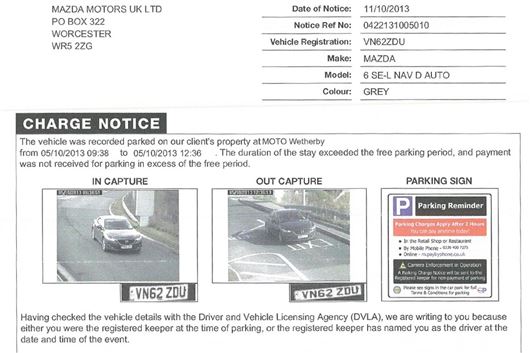 Published 10 February 2015
Most Motorway Service Areas, including those operated by Moto and 'Welcome' Break, impose a penalty on drivers who park there for more than two hours.
These penalties are imposed automatically, by ANPR camera systems, and take no account of illness, incapacity, or even if the vehicle concerned has broken down.
Besides which, the Government uses Motorway digital matrix signs to warn us "Tiredness can kill. Take a Break."
But if you take a break at Moto or Welcome Break to avoid falling asleep at the wheel, you need an alarm clock to ensure you do not sleep through ther two hour limit.
And woe betide you if you break down, or suffer a puncture. The two hour limit applies however long it takes to fix your car, as experienced by HJ himself in October 2013.
Both David Davies and the IAM reiterate, "Tired drivers should not have to pay to take a vital and life-saving rest at motorway service stations."
Mr Davies has teamed up with the IAM to call on the government to change its policy on the two-hour free parking limit, which service station operators have to comply with. 
The Monmouth MP, who previously worked in the haulage industry as a continental lorry driver, wants longer hours set before parking charges apply. He argues that drivers should be allowed to rest properly instead of opting to go back on the road to avoid having to pay hefty fees.

"Charging large amounts of money to park could be increasing the risk of accidents caused by driver fatigue," said Mr Davies.

"This is profiteering plain and simple. There is no justification whatsoever for making a charge. It is bad enough that motorists pay over the odds to buy a coffee or snack at a service station without the worry of paying vast charges for taking forty winks.

"Limiting parking time at motorway service stations is clearly contrary to the main reason for their existence – to provide rest stops."

Mr Davies' campaign has been backed by the IAM. While the government encourages drivers to take regular breaks as part of its key objectives on motorway service areas, the IAM would like the campaign to receive financial backing. The issue forms a key part of the charity's manifesto (1).

Through its THINK! campaign the Department of Transport suggests that almost 20 per cent of accidents on major roads are sleep-related; sleep-related accidents are more likely than others to result in a fatality or serious injury; and men under 30 have the highest risk of falling asleep at the wheel (2).

Driver and Vehicle Standards Agency (DVSA) information suggests one-fifth of accidents on motorways and other monotonous types of roads may be caused by drivers falling asleep at the wheel (3).

Neil Greig, IAM director of policy and research, said: "Service areas are meant to be about safety and taking a break on a long boring journey. All too often these days they are more about selling things at inflated prices to a captive audience.

"The two hour parking rule leaves many drivers confused and worried that they may inadvertently go over the time limit if they stop for a break, which is not a good recipe for safer motoring," he added. 
Comments
Author

Honest John
Latest