Police to deal out roadside drug testing in 2015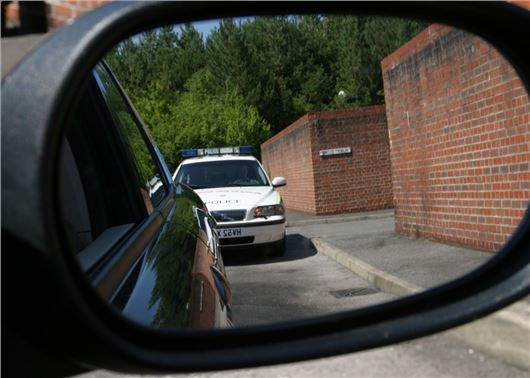 Published 06 January 2015
Drivers in England and Wales will be subject to roadside drug tests from 2015, as the Government looks to tackle drivers who get behind the wheel while under the influence of drugs.
Drug driving tests will come into full use in March 2015, with traffic officers equipped with testing kits able to determine the levels of 16 different drugs in a driver's system – eight of them available on prescription and the remaining eight illicit substances.
The kits, or 'drugalysers', take saliva samples and immediately determine the level of intoxication of an individual – much in the same way breathalyser does. The detectable drugs are cannabis, ecstasy, cocaine, ketamine, benzoylecgonine, metamphetamine, LSD and heroin. 
The Crime and Courts Act of 2013 sought to treat driving under the influence of drugs similarly to drink driving, by making it an offence to be in control of a vehicle while over a prescribed limit of certain controlled substances. 
The UK has a "significant drug driving problem"
This was in response to a 2010 report by Sir Peter North, which concluded that the UK has a "significant drug driving problem" of far greater magnitude than official accident statistics at the time suggested.
A Government statement says that those on prescription medication worried that they may fall foul of the new law needn't be, because it "provides a medical defence if you're taking your medicine in accordance with the instructions…provided, of course, you're not impaired." 
Unlike current drink driving law in England and Wales, a zero tolerance approach will be taken with illegal drugs, while a "road safety risk based approach" will be taken with prescribed medication. 
On the latter point, the Government states that "it may therefore be helpful for you to keep some evidence of [your prescribed medicine] with you in case you're stopped by the police."
Until now it has been difficult for police to prosecute drivers they suspected of being under the influence of drugs, because prosecution relied on taking the suspect to a police station for a blood test, under medical supervision. 
Speaking in December on the forthcoming changes to the law, Policing minister Mike Penning called drug driving "an abhorrent thing to do," and explained that the new kit "will transform the ability of officers [in cases where] they know someone is impaired but breathalyse them for drink and find they have not got enough alcohol in their bloodstream to prosecute, but they're still completely out of their tree."
Comments
Author

Mark Nichol
Latest