Motorists make pothole claims every 11 minutes – but less than a quarter are successful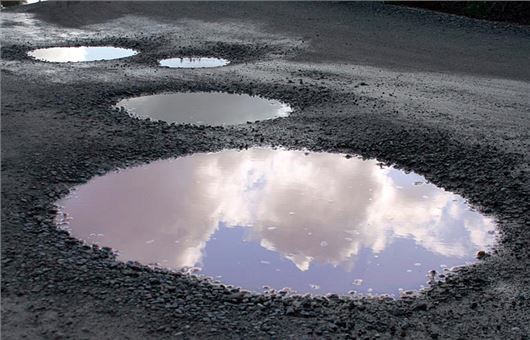 Published 26 January 2015
Research from the RAC shows that of 48,664 claims for pothole-related car damage submitted to UK councils in 2014, less than a quarter lead to any compensation.
23 per cent (11,184) of the claims submitted lead to compensation, which amounted to a total of £3.2m – an average pay out of £286 for each successful claim. The average administration cost per claim, whether successful or not, was £147.
In the previous financial year there were fewer claim submissions at 46,139, of which more lead to compensation (11,764, or 26 per cent). The average payout was higher at £357.
Professor Stephen Glaister, director of the RAC Foundation, said: "In England, local authorities themselves estimate the maintenance backlog to be about £12 billion yet over the past five years spending on roads in real terms has dropped 22% across England and Wales."
"These figures are likely to be the tip of the iceberg. Many drivers will be put off by the time involved in claiming against a council, and many councils do their best to deter claimants coming forward."
The figures come from a number of freedom of information requests submitted by the RAC to UK councils. Of the 207 contacted, seven did not respond.
You can read Honest John's advice and responses to pothole damage related questions by clicking here.
Comments
Author

John Slavin
Latest