New Jaguar SUV to create 1300 new jobs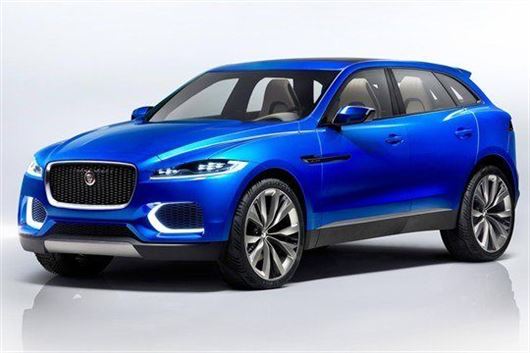 Published 12 January 2015
Jaguar Land Rover's incredible expansion continues, as the company today announces 1300 new jobs at its Solihull plant, the result of the forthcoming new F-Pace crossover SUV and XE executive saloon models. Both will be produced at the midlands production facility.
Speaking at the Detroit Motor Show, Jaguar Land Rover CEO Dr. Ralf Speth said: "Today's announcements once again demonstrate our commitment to the UK and the advancement of a high-tech, high skilled, manufacturing-led economy. Jaguar Land Rover is committed to delivering more great products.
"We want to offer customers greater choice, with even more exciting vehicles, crafted with that special British flair. We want to improve the quality of life for our customers and for our own employees, creating opportunities for more people to be part of the Jaguar Land Rover experience," he continued.
The company says that the augmented workforce will assist in developing JLR's aluminium vehicle construction technology, during a year in which it will "deliver 12 significant product actions."
That deliberately ambiguous phrase includes the start of deliveries of its XE junior executive saloon and its brand new selection of four-cylinder petrol and diesel engines, announced last year under the family name 'Ingenium'. At least one of the diesels will come with emissions under 100g/km, which will be a first in the executive saloon segment.
Over the last three years the workforce at JLR's Solihull plant has doubled to 9450 employees, with the Tata-owned company putting £1.5bn recently into lightweight vehicle technology alone – the technology that underpins the F-Pace and XE models. JLR now employs 32,000 people worldwide, and in 2014 enjoyed record global sales of over 460,000.
And further south in the UK automotive sector, Aston Martin is enjoying expansion too, last week announcing it has taken on a dozen new young apprentices in Gaydon over the last few weeks, bringing its total young apprentice number up to 40. Each completes a four-year Apprenticeship scheme, and the company is currently developing a degree-level qualification so that those who complete their apprenticeships can go on to gain Batchelor of Engineering qualifications with the company.
Comments
Author

Mark Nichol
Latest