Warranty Direct names most and least reliable SUVs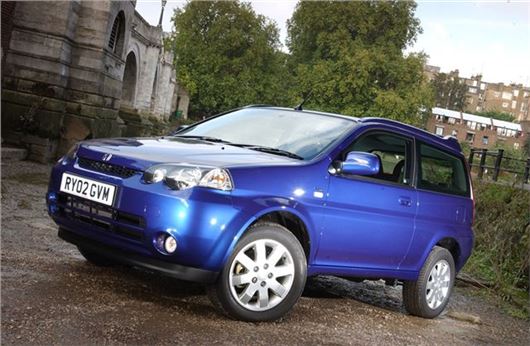 Published 01 December 2014
Warranty Direct has named the most reliable used SUVs, based on the frequency and average cost of repair claims, as well as the age of the vehicle and the mileage. The result is an overall Reliability Index score – the lower the number the better the overall reliability.
The tables below show the overall score, along with the average repair bill and the largest claim submitted to Warranty Direct.
The top ten is dominated by Japanese manufacturers, with Volvo, Hyundai and Citroen the only non-Japanese brands to appear. The Citroen model to appear in the top ten is the C-Crosser, which uses Japanese underpinnings.
Top of the table is the Honda HR-V, which was produced from 1999 to 2006 and is set to return in 2015. This is followed by the venerable Suzuki Jimny and the Suzuki Grand Vitara. Those are followed by the Honda CR-V and Mitsubishi Shogun.
At the other end of the spectrum, the worst models are almost exclusively German-made, with Mercedes-Benz GL-Class ranking as the least reliable model. According to warranty direct the average repair bill for one comes in at almost £600, with one claim being made for more than £16,000. Warranty Direct says 80 per cent of GLs break down each year.
Most reliable SUV models
Make

Model

Year

Reliability Index Score

Average Repair Cost (£)

Largest Claim (£)

 
 

Honda

HR-V

(99-06)

38

305.15

1,587.91

 

Suzuki

Jimny

(98-)

54

312.14

1,374.40

 

Suzuki

Grand Vitara

(05-)

54

312.14

1,374.40

 

Honda

CR-V

(07-)

58

355.11

1,602.34

 

Mitsubishi

Shogun Pinin

(99-06)

68

391.45

978.41

 

Nissan

Terrano

(93-07)

72

215.39

854.55

 

Nissan

X-Trail

(07-)

73

338.38

3,161.33

 

Volvo

XC60

(08-)

74

282.04

773.92

 

Citroën

C-Crosser

(07 - )

80

368.84

1,753.22

 

Hyundai

Tuscon

(04 - )

81

260.51

1,201.67

 
Least reliable SUV models
Make

Model

Year

Reliability Index Score

Average Repair Cost (£)

Largest Claim (£)

 
 

Mercedes-Benz

GL

(06-)

501

598.57

16,115.38

 

Audi

Q7

(06-)

466

703.05

15,438.42

 

Audi

A6 Allroad

(00-05)

462

516.05

15,350.00

 

Land Rover

Range Rover

(02-)

417

561.51

12,820.46

 

Porsche

Cayenne

(03-)

416

624.73

11,260.44

 
Comments
Author

John Slavin
Latest