Rolls-Royce seeks apprentices for 2015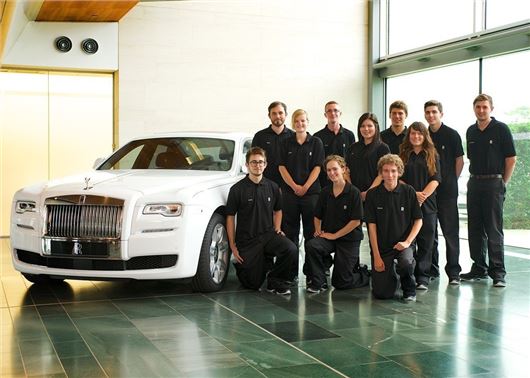 Published 02 December 2014
Rolls-Royce has opened the application process for its 2015 apprenticeship programme. The Chichester-based luxury car maker has 16 places available for applicants aged 16-24 and the programme will combine valuable on-the-job training with classroom-based studying. 
The 16 places is the highest number since the programme launched in 2006 and the successful applicants will join the manufacturer in September 2015, working alongside skilled craftspeople in leather, wood, paint, engineering and assembly roles.
The programme lasts for four years and culminates with an advanced NVQ qualification in modern manufacturing. The closing date for applications is 31 January 2015.
Torsten Müller-Ötvös, CEO of Rolls-Royce Motor Cars, said, "I am delighted to announce the start of recruitment for next year's apprenticeship programme. We are committed to developing future talent at Rolls-Royce Motor Cars and I am especially pleased that we will welcome a record number of new apprentices to the business in 2015."
Would you like to apply for the Rolls-Royce 2015 apprenticeship programme? Click here for more information
Comments
Author

Dan Powell
Latest