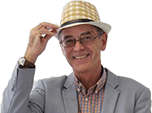 7.4 Million Used Cars Sold Last Year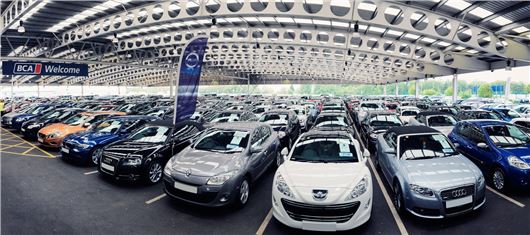 Published 12 November 2014
British Car Auctions latest authoritative Used Car Market Report shows that 7.4 million used cars were sold in 2013 - almost three times the number of new cars sold.
This is the highest volume recorded since 2006, fuelling a record used car market value of £42.7 billion.
Strong retail sales dominated the picture, with dealers accounting for a record market share, as they increased their volumes year on year by 5.1% to 4.28 million, equivalent to 57.8% of the total.  Private-to-private sales market share declined marginally to 38%.
Continued value growth saw the used car market value climb by £4.6 billion to an all-time high of £42.7 billion, outperforming the total new car market value by £6 billion.  
Used Car Data Year-on-Year
| | | | |
| --- | --- | --- | --- |
| Used Car Volume | Used Car market value | Dealers used cars sold | Dealers share of used car market value |
| 7.4 million ↑ 4.2% | £42.7 billion ↑ 4.2% | 4.28 million ↑ 5.1% | 76.8%  (£32.8 billion) |
| Average used car value | Average dealer car value | Average private-to-private car value | Average Age of cars on road |
| £5,764 ↑ 7.6% | £7,660 ↑ 9.8% | £2,465 ↓14.8% | 7.7 years ↑ 1.0% |
The Report, authored by Peter Cooke Emeritus Professor, Centre for Automotive Management, University of Buckingham Business School, says that an improving economy and a better selection of 'younger' used cars in the marketplace has helped to stimulate demand. 
The annual BCA Used Car Market Report is now in its 24th edition and is recognised as the benchmark publication on used cars.  The report includes bespoke consumer research* on UK motorists and their used car buying habits.   
Sales of 'younger' cars rose
The rise in value was stimulated by increased sales of used cars aged up to five years old, which accounted for over half of cars sold by retail dealers in 2013.  The number of 'younger' used cars sold rose by 6.5% to 2.75 million last year, although volumes remain some way off the peak recorded back in 2006.  Improving new car volumes should begin to ease the long term shortage of 0-5 year old used cars.
Average used car values rose
Overall average used car selling prices rose to £5,764 in 2013 from £5,352 the previous year.  A car brought from a dealers averaged £7,660 last year, a rise of £688 over the year.   In contrast, the average value of a car sold privately dropped by £431 to £2,465.
Numbers of cars on the road
A combination of rising new car registrations and owners running their existing cars for longer resulted in a higher number of cars on UK roads in 2013.  The 'parc' figure rose by 400,000 and is the first significant rise in 8 years.  Further increases in the parc are likely in 2014 and 2015 as the new car market continues to recover. 
Average age still rising
The long-term impact of the fall in new car sales during and immediately following the recession can still be seen, with the average age of vehicles on UK roads reaching 7.7 years – the highest figure in over thirty years.    The number of cars reaching their 12th birthday continues to rise at 78.8% with 41.6% now making it to the 15-year mark.
Choosing a used car
Personal experience remains the most powerful influence when choosing a used car, with 28% citing this as important.  Views of family and friends are also significant, with 26% choosing this factor, with a test-drive important to 16%. 
What influences buyers' search for used cars?
When asked what most influences the way they search for a used car, three out of five of this year's survey respondents said they were motivated most by 'price range', while two out of five took note of 'brand'.
Choosing a dealer
The 'right car at the right price' was cited by 39% in this year's survey, and remains the biggest influence on car buyers when deciding which particular used car retailer to buy from.  A quarter of respondents expect a 'good deal on the car', whereas a fifth of motorists look to 'deal locally', 'trade in their car' and do business with a 'reliable and trustworthy dealer'.
While car owners invariably consider more than one option, the number of car owners looking to do business with a 'franchised dealer' rose one point to 49% this year, 46% hoping to trade in their current vehicle. 16% will buy from an 'independent used car retailer' and 9% from an 'Internet trader'.
Petrol remains most popular choice for next car
When choosing what type of fuel for their next car, a used petrol car is the most popular choice at 38%, followed by a used diesel at 19%.  6% say they will buy a nearly-new car, split 50:50 between petrol and diesel.  3% will buy a used hybrid and 1% a used alternative fuelled (electric) car.  11% will buy new (6% petrol, 4% diesel, 1% alternative).
Buying new or buying used?
Twelve per cent of car owners said they would 'certainly' think about buying a new car instead of a used one next time they change, if a low or 0% interest loan was on offer at the time.  A further 23% of respondents thought it was 'quite likely' they would be interested.
What type of car to buy?
Looking at the type of used car owned, Hatchbacks' used car market share dropped 5% to 44%.  Estates' popularity increased 4% to 12% and saloons' share rose 2% to 19%. MPVs share of the market edged up one point to 8%, while Sports/Coupes were static at 6%.
Cars per household drops
The number of families owning at least one car slipped three points to 69% in 2014 – a considerable drop from the record figure of 77% seen in 2010.  With the exception of 45-54 year–old respondents, all other age and socio economic groups recorded a fall in their household car ownership ratio this year.
The cars of the future?
When asked 'how they thought technology might affect motoring over the next five years', around half of car owners felt 'cars will become more fuel efficient with better fuel consumption' and 'electric cars will become more commonplace'.  A third of respondents believe 'safety will improve because of automatic braking systems and other driving aids', while 29% think 'drivers will become more dependent on visual and audio aids such as parking sensors/cameras and heads-up displays'.
*BCA commissioned TNS-BMRB International to carry out face-to-face interviews with 4,000 car owners in the UK to identify their priorities and experiences in buying and owning a used car – what convinced them to buy their latest used car, what influenced their choice of seller, what type of car they might buy next, who they might buy from and when.
The Used Car Market Report was written and produced for BCA by Peter N C Cooke Emeritus Professor at The Centre for Automotive Management, University of Buckingham Business School, The University of Buckingham, Buckingham, MK18 1EG.  The Report is published in November 2014, softback, A4, perfect bound, 110 pp.  Also available electronically in PDF format.
Comments
Latest