Spare wheel provision now detailed in reviews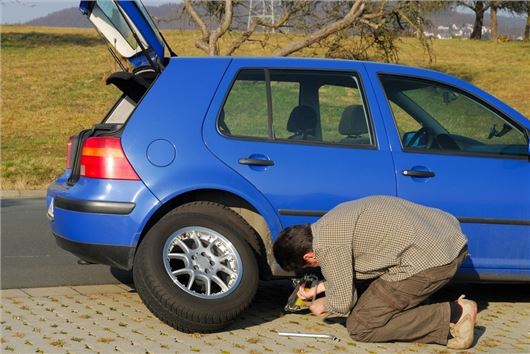 Published 29 October 2014
Buying a car involves lots of considerations, all of which we try to cover in on our reviews pages. One of the latest additions is the provision of spare wheels, wherever the information is available. It's becoming increasingly important information as more car makers move to repair kits in order to reduce weight. You can find the details in the specifications tab of car by car review pages.
For many car buyers a spare wheel is not just a priority it's essential. For example, those who live in rural areas and drive on roughs, far from regular breakdown patrols, may want the peace of mind offered by a full-sized spare or even a space saver, in place of a repair kit.
We'll be updating the information on which makes and models come with full-sized spares, space savers, run flats or repair kits as new models are launched. In the mean time you can check the provision of emergency spare wheels in the reviews pages, or you can visit the wheels and tyres page here. There's also a video below highlighting the pros and cons of tyre repair kits and spare wheels. 
Comments
Author

John Slavin
Latest