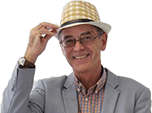 Aviva's Plan to Clean Up the UK Car Insurance Business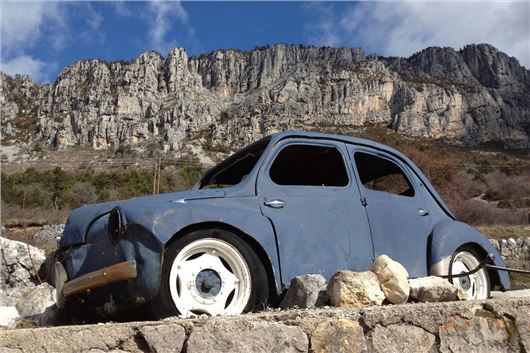 Published 27 July 2014
At last an insurer has come up with a solid plan to clean up the UK car insurance business of all the parasites who feed off it and thereby put up our insurance premiums.
Aviva has calculate that UK motorists could benefit from a £1.4 billion cut in their motor insurance costs, saving £50 on the average annual premium, if devious motor claims practices were tackled.
Aviva's report, 'Road to Reform: Tackling the UK's Compensation Culture' calls for three amin reforms that will cut costs and improve services for Britain's insured drivers:
1: Compensate minor, short-term personal injuries in road 'accidents' with rehabilitation only. Insurers would arrange and pay for the customer's rehabilitation, regardless of whether the customer is at fault or not. Cutting cash compensation for minor whiplash injuries could save an estimated £900m from the current annual £2 billion cost of whiplash claims in the UK
2: Restrict personal injury lawyers to cases where their expertise is needed. Raising the threshold at which legal costs can be recovered by a lawyer could save £300m in straight-forward cases for minor injuries where lawyers are not necessary
3: Ban referral fees. A further £200m can be saved annually by banning referral fees for vehicle recovery, car repairs and car hire (the notorious 'credit hire' racket where the cost of the courtesy car often far exceeds the cost of the repair).
Maurice Tulloch, Chairman, Global General Insurance and CEO UK & Ireland General Insurance, Aviva said: "Motor insurance premiums are at the heart of the focus on the cost of living. If the UK is serious about reducing the cost of motor insurance for the long term, then it is clear we have to address the way we compensate minor whiplash, using rehabilitation only to treat genuine, minor injuries.
"We believe that the current system offers financial incentives for personal injury lawyers, claims management companies and fraudsters, which inflates the cost of motor insurance. Aviva's recommendations for reform would ensure that genuine, minor injuries are treated while further reducing motor insurance costs and combating fraud for the long term."
Whiplash claims continue to inflate motor insurance premiums: More than 475,000 whiplash claims were made in 2013, costing around £90 on the average motor insurance premium (ABI).
Analysis from Aviva's claims data for 2013 shows that 94% of all personal injury claims from a motor accident are for minor whiplash-type injury claims. In France, it is estimated that whiplash accounts for just 3% of personal injury claims.
Aviva's report shows that the cost of whiplash claims could be almost halved if short-term, minor whiplash is treated with rehabilitation, not cash payments. For example, Aviva has operated a Whiplash Treatment Scheme which has successfully treated nearly 7,000 people since 2011. Extending such a service – paid for by insurers – to treat all minor whiplash injuries across the UK would remove £900m from claims costs, saving motorists around £32 on the average annual premium.
Tulloch continued: "We are asking the Government to look into our proposed 'care, not cash' approach for minor whiplash claims to help minor injury victims get the support and treatment they need, while cutting the cost of motor insurance for all of us."
Aviva is also calling for the Ministry of Justice to implement a long overdue change in recoverable costs from small claims. This would mean that legal costs for small claims court claims below £5,000 would not be recoverable by a lawyer, which would save an estimated £11 on the average premium. For every £1 Aviva pays out in personal injury compensation, another 77p in legal fees goes to lawyers.
Claimants who come direct to Aviva to settle a minor injury claim are better off than if represented by a lawyer, although last year only 6% of minor injury claimants who were not at fault settled with Aviva directly. Of these, Aviva paid at least as much in compensation as when the claimant was represented by a third party. However, claimant lawyers can take up to 25% of their client's damages if they are successful. Claimants who go to the insurer directly keep 100%.
Finally, Aviva believes that referral fees (bribes, really) paid in exchange for personal details about accidents so that the garage or replacement vehicle company can pick up billable work - should be banned completely. Doing so will save around £7 on the average policy.
This practice has also led to the unsolicited text messages and phone calls encouraging claims, even for accidents that happened up to three years ago. Aviva's consumer research highlights that motorists are fed up with this practice: 95% would like to see tighter regulations on how marketing and claims management companies market their services. 
Tulloch continued, "It's time to put a brake on the UK's compensation culture: should we continue to compensate minor, short-term injuries with cash, which drives up the cost of insurance for all of us? Or should we help accident victims get better by providing care, such as rehabilitation, while keeping motor insurance affordable for the UK's 23m insured motorists?
"It is clear that if we do not address the excessive numbers of minor injury claims and the escalating costs surrounding these, then premiums will have nowhere to go but up.
"Introducing the reforms proposed by Aviva is a significant challenge but such change brings its own rewards for the UK's motorists – even more affordable motor insurance."
 More at Aviva
Comments
Author

Honest John
Latest