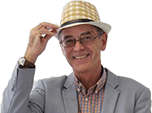 Sebastien Loeb Gets FTD at Goodwood Festival of Speed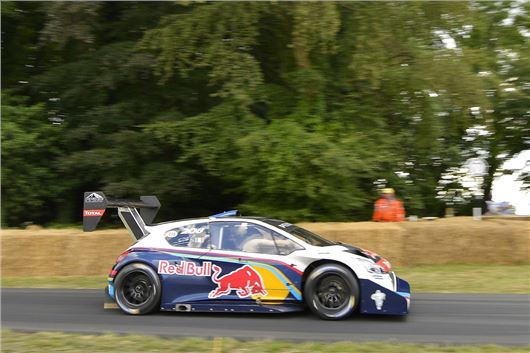 Published 30 June 2014
With a time of 44.6 seconds, Sebastien Loeb was quickest up the hill in his Pikes Peak Peugeot 208 T16 at the Goodwood Festival of Speed Sunday Shoot Out.
This was despite short gearing that meant he was hitting the rev limiter by the bridge opposite the house and on the final straight, limiting his maximum speed to 145mph. 
Watched by more than 3,000 people on a delayed 'live stream' (and thousands more live on Sky TV) he beat Michael Bartels Maserati MC12 with a time of 45.82, Kenny Brack's McLaren F1 GTR 'Long Tail' at 47.52 and rising star, 23 year old Jann Mardenborough from Darlington in a Nissan GT-R NISMO GT3 with a time of 48.05.
The record remains held by Nick Heidfeld with a time of 41.6 seconds set in a McLaren MP4/13 in 1999. Since then, current F1 cars have been excluded and Justin Law holds the record for the fastest non F1 car of 44.19 seconds in a Jaguar XJR8/9 in 2008.
Full results below:
Pos No. Driver Vehicle 100m Speed Int Int F/S Finish
1 208Sebastien LOEB Peugeot 208 T16 'Pikes Peak' 4.46 109 20.36 33.08 135 44.60
2 100Michael BARTELS Maserati MC12 'Goodwood Cent 100' 5.01 105 21.29 34.40 136 45.82
3 96Kenny BRACK McLaren F1 GTR 'Long Tail' 5.20 110 22.28 35.57 129 47.52
4 135Jann MARDENBOROUGH Nissan GT-R NISMO GT3 5.46 110 22.49 36.04 124 48.05
5 191Didier SIRGUE Jordan-Ford 191 4.69 104 21.38 35.46 117 48.30
6 77Joe TWYMAN LEC-Cosworth CRP1 4.74 89 22.58 36.99 130 49.81
7 71Andrew NEWALL McLaren-Chevrolet M8F 5.33 94 22.75 36.78 131 49.87
8 240Jeremy SMITH March-Cosworth 2-4-0 4.85 91 21.97 36.24 70 50.26
9 127Mike SKINNER Toyota Tundra 5.99 100 23.79 38.15 126 50.75
10 116Max PAPIS Chevrolet Impala 6.32 96 24.32 38.19 130 50.80
11 187Justin LAW Jaguar XJ220 LM 5.10 91 23.75 38.71 115 52.48
12 145Michael MALLOCK Chevrolet Cruze 1.6T 6.13 104 24.79 39.43 115 52.83
13 61Paul SMITH Audi A4 6.02 97 24.80 39.29 103 52.85
14 192Lorina MCLAUGHLIN Benetton-Ford B192 4.72 86 24.52 39.61 126 53.12
15 109Andy ROBINSON Ford Falcon 5.85 91 24.52 39.74 112 53.86
16 99Simon GARRAD Renault Laguna 6.53 93 25.38 40.28 111 53.89
17 32Greg THORNTON Chevron-Chevrolet B24 5.16 92 24.06 40.09 111 54.12
18 112Jordi GENE SEAT Leon Cup Racer 6.44 98 25.36 40.06 108 54.13
19 184Alastair DAVIDSON Toleman-Hart TG184 5.99 87 25.31 40.95 120 54.81
20 405Enda GARVEY Peugeot 405 T16 GR 'Pikes Peak' 5.31 96 24.24 39.93 96 55.01
21 38Nicholas STUERZINGER Maserati Trofeo MC 5.42 95 24.65 40.73 106 55.71
22 120Michael WALTRIP Toyota Camry 6.14 93 25.50 42.59 117 57.32
23 66Paul KNAPFIELD Lola-Chevrolet T70 Spyder 6.28 77 26.06 42.62 106 57.94
24 204David FRANKLIN Maserati 300S 6.06 76 26.57 43.48 100 58.43
25 105Henry MANN Ford Escort Twin Cam 7.34 82 27.61 44.23 100 58.96
26 308Julian MAJZUB Alfa Romeo 308C 6.55 81 27.58 44.53 101 60.06
27 169Jason WRIGHT Derrington Francis-ATS GP 6.06 91 27.19 44.35 94 60.23
28 261Andrew WAREING BRM P261 6.14 80 27.79 45.03 104 60.51
29 79Dave PAVELEY Mazda RX7 Evo 6.12 79 27.37 45.37 93 61.68
30 103Adrian BRADY BMW 3.0 CSL 'Batmobile' 6.74 76 28.66 46.20 91 62.91
31 63Bill SHEPHERD Ford Galaxie 500 6.66 68 28.21 46.90 97 63.32
32 126Rainer OTT Maserati 4CLT 6.17 84 28.52 47.70 85 66.30
33 87Phil STOTT Toyota 87C 7.23 80 30.72 49.64 99 66.71
34 22Neil PERKINS Maserati 6CM 7.85 76 31.85 51.33 88 68.99
35 47David LEIGH GN Spider 6.88 77 31.00 51.37 81 69.91
36 153Adam PAINTER Maserati 4CS 7.08 75 31.56 50.34 65 70.29
37 35Walter ROTHLAUF Bugatti Type 35C 7.43 79 32.85 53.17 75 72.67
38 53Manuel ELICABE Maserati A6GCS 9.46 70 36.10 57.76 73 78.04
39 166Sally MASON-STYRRON Ferrari 166 MM Barchetta 7.47 55 36.17 59.49 79 80.03
40 28George WINGARD Mercedes Grand Prix 9.05 55 38.58 62.77 65 85.82
Comments
Author

Honest John
Latest