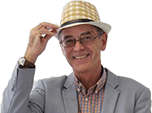 First Production HondaJet Files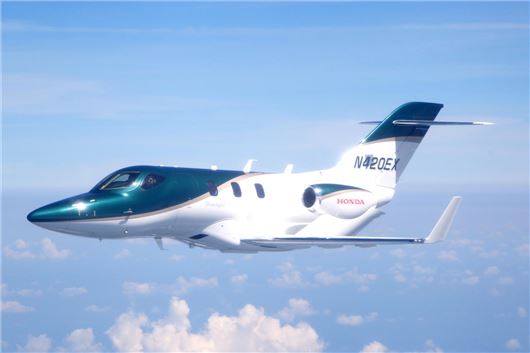 Published 30 June 2014
The first production version of the hugely desirable Hondajet has finally undergone its maiden test flight.
The event took place at the company's world headquarters in Greensboro, North Carolina, and marks another milestone toward aircraft certification and entry into service in 2015.
The first production aircraft lifted off from the Piedmont Triad International Airport (KGSO) at 10:18 a.m. Eastern Daylight Time. During the 84-minute flight, the aircraft climbed to 15,500 feet and reached a top speed of 348 Knots True Air Speed (KTAS). Following a smooth landing, the aircraft and its crew were greeted by more than 1,000 Honda Aircraft team members to commemorate the milestone.
Aircraft production continues its steady pace in advance of entry into service with ten aircraft now on the final assembly line. This steady build up supports the company's objective to have aircraft ready for delivery immediately after Federal Aviation Administration type certification is achieved. The HondaJet will be single pilot certified and is currently offered for sale in North America and Europe through the HondaJet dealer network.
For more information on the world's most advanced light jet, visit www.HondaJet.com.
The HondaJet is the world's most advanced light business jet aircraft, with best-in-class advantages in performance, comfort, quality and efficiency. The HondaJet is the fastest, highest-flying, quietest, and most fuel-efficient jet in its class. The HondaJet incorporates many technological innovations in aviation design, including the unique Over-The-Wing Engine Mount (OTWEM) configuration that dramatically improves performance and fuel efficiency by reducing aerodynamic drag. The OTWEM design also reduces cabin sound, minimizes ground-detected noise, and allows for the roomiest cabin in its class, the largest baggage capacity, and a fully serviceable private aft lavatory. The HondaJet is powered by two highly fuel-efficient GE Honda HF120 turbofan jet engines, and is equipped with the most sophisticated glass flight deck available in any light business jet, a Honda-customized Garmin® G3000 next-generation, all-glass avionics system composed of three 14-inch landscape-format displays and dual touch-screen controllers. The HondaJet is Honda's first commercial aircraft and lives up to the company's reputation for superior performance, efficiency, quality and value.
Honda Aircraft Company, LLC, is a wholly owned subsidiary of American Honda Motor Co., Inc. Founded in 2006, Honda Aircraft has its heritage in more than 20 years of groundbreaking aeronautical research and development. At Honda Aircraft's world headquarters in North Carolina, the birthplace of aviation, the company's associates work in more than 600,000 square feet of state-of-the-art R&D, production, administration and customer service facilities to develop, produce, market and support the HondaJet with HondaJet dealers. The challenging spirit upon which Mr. Soichiro Honda founded Honda Motor Co., Ltd. is alive today as Honda Aircraft fulfills one of Honda's longstanding dreams to advance human mobility skyward.
Comments
Author

Honest John
Latest