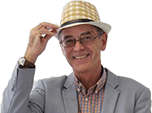 Google to build self-driving cars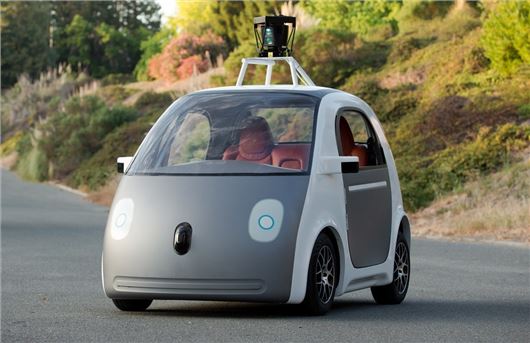 Published 28 May 2014
Google is to build its own self driving vehicles rather than modifying cars from an existing manufacturer. Currently a prototype, the small two-seater doesn't have conventional controls such as a steering wheel, accelerator pedal or brake - instead there is simply a stop/go button.
Google has been working on a self-driving car for several years with the goal of fully autonomous driving. Until now it has used modified Lexus cars but Google has now decided to build its own. Limited to 25mph the protoype is fully electric and has a foam-like material at the front plus a flexible windscreen, designed for pedestrian safety.
The vehicle itself is very basic with few creature comforts but does have seatbelts, storage space plus a screen that shows the route.
The final prototypes will be ready later in 2014 or possibly early next year, although they're not for sale. Google will build 100 prototypes with manual controls and is then planning to run a small pilot scheme in California in the next few years. Google then hopes to develop the self driving technology further.
"Our software and sensors do all the work. The vehicles will be very basic - we want to learn from them and adapt them as quickly as possible - but they will take you where you want to go at the push of a button. And that's an important step toward improving road safety and transforming mobility for millions of people," says Chris Urmson, director of the Self-Driving Car Project.
The automated cars have a laser scanner along with radar to detect distances, plus orientation sensors and GPS to detect the car's location. These sensors combine to create a full, 360 model of the world around the car. The car's processor then deciphers the information and makes decisions about acceleration, braking and steering.
The software can detect hundreds of distinct objects simultaneously such as pedestrians, buses, or a cyclist making gestures that indicate a possible turn. Google says that unlike a human, the self driving car can't be distracted by a phone call or a song on the radio, plus it can be just as aware of what's going on two miles away as it is of what's happening directly behind or in front.
Google says its aim is to help prevent traffic accidents, free up people's time and reduce carbon emissions by fundamentally changing car use. According to the World Health Organization, more than 1.2 million people die every year in road traffic accidents but Google believes its technology has the potential to cut that number by as much as half.
Comments
Author

David Ross
Latest