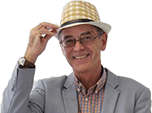 Phenomenal 1971 Iberia Trophy Race to be celebrated at Crystal Palace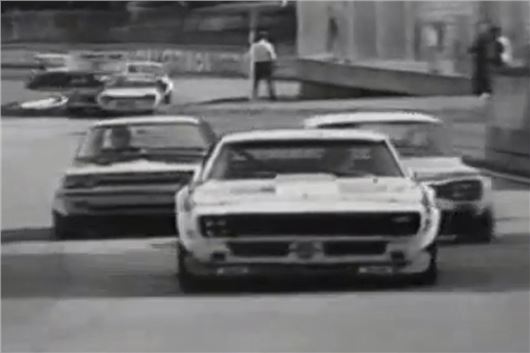 Published 28 April 2014
An outstanding race between Mike Crabtree in an Escort RS1600, Gerry Marshall in a Viva GT and Martin Thomas in a Camaro is to be celebrated in a reunion as part of the Bank Holiday event over 24th/25th May.
See the original race here on You Tube: 1971 Crystal Palace Iberia Trophy
In 1971, Mike Crabtree, Gerry Marshall and Martin Thomas fought a furious race-long battle at Crystal Palace, pushing each other to the limit in that year's Osram Saloon car race. The three cars which went wheel-to-wheel that day will meet again at Motorsport at the Palace for the first time in 43 years, while Mike Crabtree - who crossed the line in first place, only to be penalised for a jump start and relegated to second - will be in attendance as special guest of honour.
Mike Crabtree will take the wheel of his Ford Escort Mk1 RS1600, while current owner John Shoesmith will be driving the Chevrolet Camaro campaigned by Martin Thomas. Gerry Marshall sadly passed away in 2005, but will be represented by Colin Robbins, driving an exact replica of Marshall's Vauxhall Viva GT.
Two other cars which competed in that period will also be on display: George Whitehead's WRA Anglia and a very special Ford Cortina Mk2, driven by Jon Doubleday.
Recalling that incredible battle, Mike Crabtree says: "When I watch this race on YouTube I still get sweaty palms, even after 43 years. My car sustained more dents than I had gathered through the whole season."
In addition to this unique reunion, Motorsport at the Palace 2014 will again be thrilling spectators with plenty of exciting, on-track action. With entries now closed, a fantastic line-up of classic and modern machines will be competing for fastest time of the day, while away from the track, visitors of all ages will find plenty to keep them occupied.
A host of exotic cars will be on show in the concours exhibition, classic motorcycles will be conducting demonstration runs, and youngsters can get behind the wheel of child-friendly go-karts or enjoy the interactive Diggerland rides.
Guests can also take a leisurely stroll through the open paddock, located amid beautiful parkland, where the drivers and mechanics will be on hand to chat about their vehicles.
Since 2010, Motorsport at the Palace has raised over £13,500 for local charities. ::
Tickets & further information can be found at Motorsport at the Palace 
Comments
Author

Honest John
Latest