MINI and Rolls-Royce announce new jobs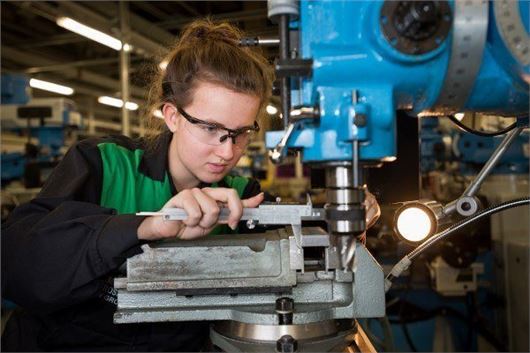 Published 10 January 2014
MINI is looking for around 160 young people to take up apprenticeships through its company and dealership schemes in 2014. In addition, as part of its expansion plans for 2014, Rolls-Royce is looking to recruit a further 100 new employees.

MINI's new recruits will join over 400 existing apprentices currently undergoing training across the company's UK operations, with some able to rise beyond NVQ to degree qualifications. In its production network, the business is looking for 49 new apprentices to take up places in August as the plants ramp up production of the new generation MINI. In addition, dealerships are looking to recruit around 110 young people across the UK.
The other BMW Group UK division, Rolls-Royce has also announced a 2014 recruitment programme for 100 new permanent jobs based at its manufacturing base at Goodwood, primarily in the manufacturing areas. This is in addition to 100 new jobs announced in July 2013. More than 1300 people are now employed by Rolls-Royce worldwide.
The MINI factory, Plant Oxford, has 31 places available in a variety of areas ranging from finance and logistics to engineering and IT. Technical apprentices will attend Plant Oxford's new bespoke training school, featuring state-of-the-art classrooms, dedicated computer study areas and a fully-equipped workshop. 
Skills and Enterprise Minister Matthew Hancock said: 'It is always encouraging to see large employers, such as BMW, committing to employing more apprentices. This scheme is a great opportunity for a young person with an interest in the automotive sector to begin a rewarding career. I want choosing university or an apprenticeship to be the new norm for young people and the range of positions available demonstrate this is becoming a reality.'
Comments
Author

Keith Adams
Latest