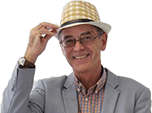 HGV Perimeter Cameras Could Save Cyclists Lives

Published 10 November 2013
Infiniti seems to have been first with side cameras. Then LandRover followed with 'surround' cameras, specifically for seeing over crests and judging clearances when off-roading.
But a very obvious use for surround cameras is for HGVs being driven in congested areas where 'suicyclists' simply do not realise the risks they take when an HGV driver is not aware of their presence.
So far in 2013, nine cyclists have been killed on London's roads, many by large vehicles the drivers of which could not see them.
Unsurprisingly the maker of just such a system is calling for compulsory safety video cameras on lorries.
And though this is a bit extreme fotrHGVs generally, it could be considered by the Mayor for HGVs and buses operating within the Greater London area.
It could also help prevent LHD HGVs pulling into the paths of cars overtaking them on motorways. A Fresnal screen helps, but is nothing like as effective as a side camera system would be.
Seven of the nine fatalities in the capital have been caused by lorries and in many cases accidents are caused by lorry drivers who have blind spots on their vehicle and fail to see nearby cyclists in their multi faceted door mirrors.
Croydon based firm Smart Witness design and fit video systems for HGVs which include side and rear cameras which give drivers a clear view of any cyclists or other road users all around the lorry.
The video is relayed to a split screen monitor in the cab so that the driver can clearly see side rear and forward facing views around the vehicle. Several hauliers have already started using the Smart Witness cameras and have benefited from a massive reduction the number of accidents.
Simon Marsh, spokesman for Smart Witness said: "The number of tragic deaths can be reduced significantly if lorries, coaches and construction trucks are fitted with safety cameras that clearly show HGV drivers if cyclists or other road users are nearby.
"Long vehicles often have several blind spots and door mirrors are simply not effective enough for the driver to see what is on his inside or outside, which is especially important if the driver is about to make a turn."
And he added: "We have found that the haulage firms who have installed the Smart Witness video cameras have seen a significant reduction in accidents. Our system of cameras fitted around the lorry or coach give the driver a much better view of both the left and right-hand sides of his vehicle and can show if vehicles are directly behind as well."
The latest cycle victim was dragged under a lorry on the Mile End Road in east London on Bonfire night after the HGV driver failed to see him as he pulled away from traffic lights. The same evening there was another incident in which a coach hit a cyclist, who is now fighting for his life in hospital.
Smart Witness cameras effectively eliminate blind spots which makes manoeuvring long vehicles much safe. There is a monitor in the cab for the driver which shows video footage from two side cameras, rear view and forward facing camera, there are side sensors also that detect nearby road users who are close to the lorry.
All the video footage is recorded as well so that in the event of any incident it can be seen immediately who was at fault.
More at smartwitness.co.uk
Comments
Author

Honest John
Latest