Mallory Park goes into administration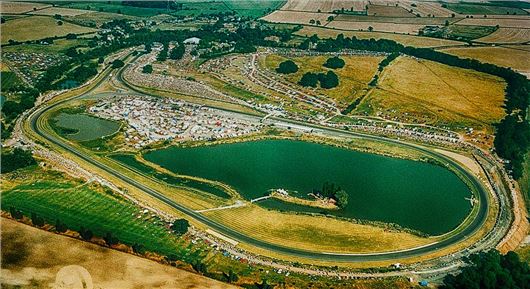 Published 01 October 2013
The Mallory Park racing circuit's parent company was put into administration this week, following months and years of battles with local residents over what many sees are the noise nuisance generated by the venue.
Mallory Park Motorsport Limited has taken the step after it was unable to agree on the amount of days per year that the circuit is allowed to operate. The circuit has also been in dispute with its local council over noise for the past two years, which resulted in Mallory Park Motorsport Limited (MPML) being fined in Court over five breaches of its planning agreement.
A statement by Mallory Park said: 'Mallory Park has been operating as a motor cycle and car race circuit for many years and has much history attaching to the circuit. In 1985 a highly restrictive Noise Notice was attached to MPML embracing all circuit activities but, significantly, a number of the provisions within the Notice were very much open to interpretation.
'MPML has enjoyed a long and fruitful relationship with Hinckley & Bosworth Borough Council over the years and a level of understanding had been established to work within the 1985 Notice. Regrettably, however, this arrangement was placed under scrutiny by local residents some of whom were new to the village, who made representations to HBBC to apply the rigid interpretation of the 1985 Notice.'
The arrangement permits a maximum 44 days of racing per year at Mallory, plus testing on Wednesdays - and Mallory Park has said the loss of track-day income has put it into financial difficulty. The site's owner, Titan, is also to said to have raised its rent by 40 per cent during the past two years.
The administrator, Ian Robert of Kingston Smith & Partners LLP, said: 'I will be working with all the stakeholders to ensure that Mallory Park will see racing again. To that end, I will be negotiating with the landlord and the council, with the support of the BARC, to ensure that racing can be enjoyed at Mallory Park for years to come. Although it is early days, I am hopeful that, once a solution to the lease is found, all of the company's creditors should receive a substantial dividend, which I understand is very much the driving force behind the continued support of the BARC.'
Comments
Author

Keith Adams
Latest