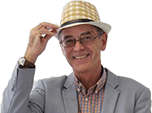 EC Control Freaks Trying to Impose ISA on Europe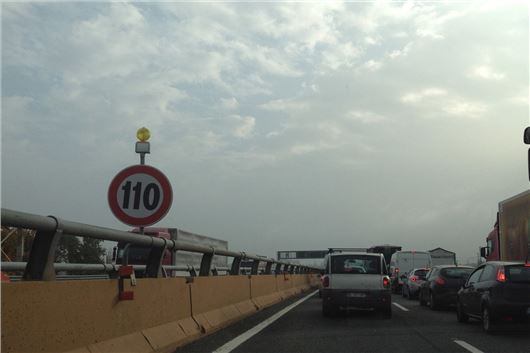 Published 30 October 2013
After 'Intelligent Speed Adaptation' was proven to be a dangerous failure in trials in the UK, the manufacturers of the systems are lobbying hard at the EC to force its adoption throughout Europe.
In research conducted by the Institute of Advanced Motorists, three quarters of drivers are concerned that the use of Intelligent Speed Adaptations (ISAs) will compromise safety.
Last month, the EU announced that it were considering rules for new cars to be installed with Intelligent Speed Adaptation (ISA) technology. This would be capable of detecting limits through cameras or satellites and automatically applying the brakes.
Existing vehicles could be forced to be retrofitted with the devices.
But in trials in the UK ISA was proven to be extremely dangerous. Where a 30, 40 or 50mph road crossed a 70mph motorway, drivers on the motorway were finding their cars suddenly braking to the lower limit.
Drivers in the trials also found themselves unable to accelerate out of danger.
Seventy-eight per cent of UK drivers don't want to see the retro fitting of ISA technology onto older vehicles.
Fifty-seven per cent of drivers feel that ISAs won't have a positive impact on road safety – avoiding crashes, deaths and injuries.
However, there is overwhelming support for ISAs when all it does is provide warnings and vehicle control remains with the driver.
Sixty-seven per cent of respondents would prefer ISAs to operate with warning messages with no control of the vehicle.
Respondents feel that there are some benefits to ISAs.
Fifty-two per cent see a reduced likelihood of speeding convictions and less money spent on traffic calming measures such as road humps.
Thirty-one per cent of respondents feel that, if enforced, ISAs should be restricted to younger drivers, newly qualified drivers and drivers with previous road-related convictions.
IAM chief executive Simon Best said: "ISAs could help to save lives but it's clear that drivers remain dubious about the benefits of the technology. More research into the benefits would help to reassure the public that this will improve road safety. "Unfortunately, over a third of respondents see this as a way of controlling drivers, I believe if drivers are trained properly and have access to on-going learning, the government would not need to enforce ISAs."
Honest John feels that this is yet another example of big European component manufacturers lobbying the EC for new laws that force vehicle owners to fit expensive new components in order to increase their profits.
The EC has now legislated that all new cars must be fitted with ESC.
Yet we already witnessed a scandalous situation where ATE Teves Mk 60 ESC modules on millions of cars failed due to poor quality brake pressure sensors inside the modules, and owners of 3 - 5 year old cars were forced to pay up to £2,000 to have the units replaced.
It was only through the intervention of innovators such www.ecutesting.com who developed a modestly priced repair kit, that common sense prevaled and car owners could avoid yet another rip-off.
More at IAM
Comments
Author

Honest John
Latest