Jaguar tops JD Power survey for dealer satisfaction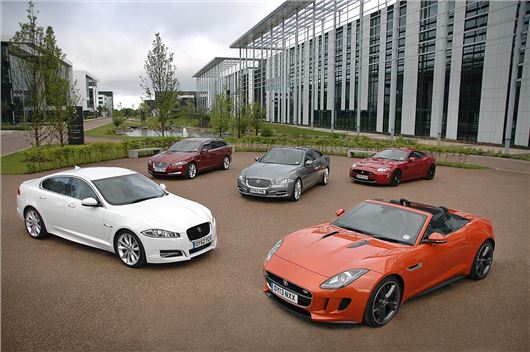 Published 23 August 2013
Jaguar has topped the JD Power Dealer Satisfaction Survey for the second year running. The company scored an impressive 85.5 per cent, with customers praising its friendly staff and flexible booking service as key improvements.
Lexus was voted second (85.4 per cent) while Honda came third, with an impressive 84 per cent. The average rating for dealers was 78.5 per cent and there was a noticeable improvements for Citroen, which rises to 15th in the rankings.
Bottom of the survey was Chevrolet (68.7 per cent) while Alfa Romeo and Fiat managed a poor 72.7 per cent and 75.7 per cent respectively.
The analysis is based on the opinions of 13,511 customers who had a service experience with their dealership within the past 12 months. Feedback was given on vehicles bought between January 2010 and December 2011 and focused on the service area; including the booking process, overall staff helpfulness, dealership facilities, quality of work and how fair the service charges were.
Full results of the JD Power Dealer Satisfaction Survey
Ranking

Dealer network

Score

Rating

1

Jaguar

85.5%

XXXXX

2

Lexus

85.4%

XXXXX

3

Honda

84.0%

XXXXX

4

Mercedes-Benz

82.6%

XXXX

5=

Land Rover

82.0%

XXXX

5=

Toyota

82.0%

XXXX

7

Skoda

81.4%

XXXX

8

Volvo

80.8%

XXXX

9=

Kia

80.32%

XXX

9=

Nissan

80.32%

XXX

11

Seat

79.5%

XXX

12

Renault

79.3%

XXX

13=

Hyundai

79.2%

XXX

13=

Volkswagen

79.2%

XXX

15=

BMW

79.1%

XXX

15=

Citroen

79.1%

XXX

15=

Mini

79.1%

XXX

18

Ford

78.6%

XXX

Average 78.5%

19

Audi

78.0%

XXX

20

Vauxhall

77.7%

XXX

21

Suzuki

77.6%

XXX

22

Mazda

77.25%

XXX

23=

Mitsubishi

76.9%

XXX

23=

Peugeot

76.9%

XXX

25

Fiat

75.7%

XX

26

Alfa Romeo

72.7%

XX

27

Chevrolet

69.7%

XX
Comments
Author

Dan Powell
Latest