Volkswagen Reliability Shock in Australia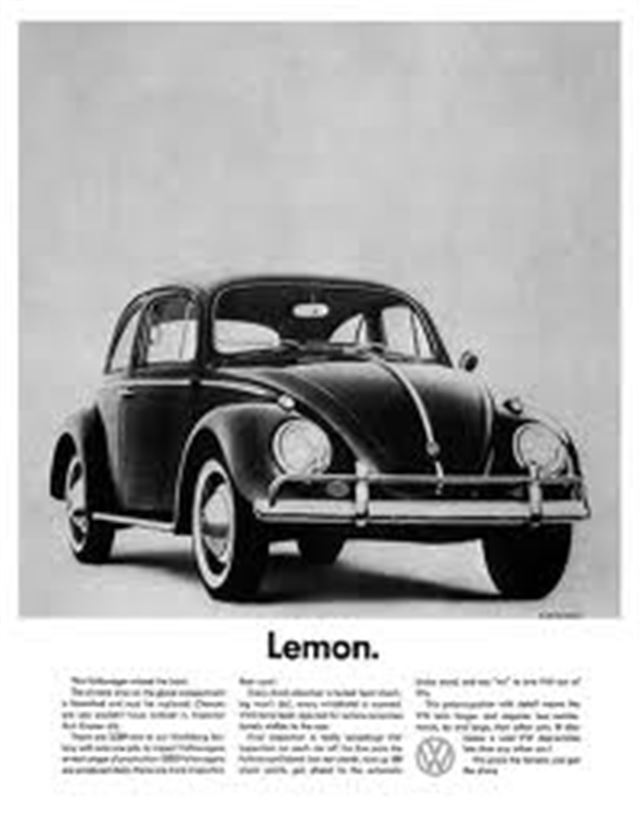 Latest Update: Australian DSG problem not an issue in Europe.
Volkswagen's reputation for reliability had come under fire in Australia.
In www.carsguide.co.au, World Car of the Year judge, Joshua Dowling writes: "I hate it when I get a phone call or an email from a Volkswagen owner experiencing reliability problems with their car."
This is pretty much how I feel in the UK. We have all been brought up to believe in the halo of reliability over VW ever since the great Doyle Dane Bernbach advertisments for the VW Beetle in the 1960s, and the 1980s David Bailey commercial for the Golf Mk II GTI "Few things in life are as reliable as a Volkswagen."
Yet, in my experience, ownership of VW did not quite live up to that. I was constantly reassured that my VWs were worth continually repairing because they were high quality cars. And while this has not been the experience of all readers by any means, there is no doubt that the reality of VW ownership has not met the expectations of many of them. 
Dowling writes that he "somehow feels partly responsible for not warning more loudly or more often about the hidden heartache in owning a Volkswagen." 
In my time as HJ I've had issues over VW clutch cable tensioners, brake discs, heater matrix failures, alternator failures, fuel pump failures, fuel tank lifter pump failures, doorlocks, alarm systems, windows ECUs, coil packs, manual gearboxes, timing belt pulleys, bulkhead vent well drains, ABS/ESP modules, timing chains, Twincharger problems, DSG transmissions, DMFs, DPFs...the list goes on and on.
Yet readers still believe that by buying a Volkswagen they are somehow buying into a higher level of quality and a higher echelon of car than, for example, a Ford. And, while they may have been more likely to accept a fault with a Ford, they often seem to feel that it should never have happened with a Volkswagen.
Dowling continues: "As a World Car of the Year judge I've voted for the past three Volkswagen winners over the past four years -- because the cars are superb to drive and a well executed design. (No one disagrees with this.) What's becoming increasingly apparent, however, is that Volkswagen cars are not as superbly made."
"I took a phone call on radio just last night from a Sydney VW owner who has been experiencing problems with her car for years and is out of pocket as a result. She was blissfully unaware of the drama that's been brewing in Melbourne. I felt genuinely helpless, much like the VW owners themselves I expect."
"Volkswagen's long standing reliability issues returned to the spotlight in the past fortnight after a coroner's inquest into a fatal crash involving a Volkswagen Golf that appeared to slow suddenly. It was hit by a truck from behind on a Melbourne freeway in 2011. The driver of the Golf died. The findings are due next month."
"The coroner's inquest prompted phone calls and emails from VW customers who reported a wide range of mechanical issues including engines conking out and gearboxes that can hesitate between gears, slowing the car in potentially hazardous situations."
"Other customers complain of engines that idle rough or use too much oil. The overwhelming feedback, however, is that Volkswagen Australia, in the customer's view, doesn't appear to take the issues seriously enough." 
"Indeed some dealers have become so exasperated by VW's lack of response they have begged customers to take up their concerns with head office."
"But it appears VW Australia, too, is being hung out to dry by its head office in Wolfsburg. News Limited understands that the German carmaker is refusing to issue a recall locally for the wide-ranging issues affecting cars here. This is despite the fact VW has recalled vehicles for similar mechanical defects in North America, China, Russia, Singapore and Malaysia." (VW has been forced to issue 5-year warranties on its DSG transmissions in these countries.)
"Instead, VW Australia will fix 4,000 selected models as part of a "service campaign" and has invited concerned customers to bring their cars in for a check up. It has instructed dealers to put more loan cars on their fleets to cope with the increase in demand. (This follows a service campaign for 8,700 cars in 2010 for engines that idled rough or "shuddered".)"
"But VW's action today is almost too little too late. VW has allowed this issue to drag on for too long. Years too long. The Carsguide website (and HJUK website) has VW customer concerns dating back years and the number of complaints has only been increasing."
"That's why I believe there is a very real risk that this latest debacle will put a dent in future VW sales. Clearly the events over the past fortnight have already put a dent on consumer confidence in the brand."
"VW has had phenomenal growth in Australia over the past decade. But the number of buyers who have since expressed regret about buying a Volkswagen is astounding."
"Australians take Japanese reliability for granted because about half of all new cars sold here are made in Japan. But the reality is Japanese cars routinely top quality surveys around the world. It's not the norm, it's the benchmark. When we visit the factories of European car makers it's not uncommon to see Japanese cars stripped to pieces in the back corners as they learn how to make theirs better."
"Over the past 10 years more and more Australians have been treating themselves to a European car expecting better reliability, but many have been dumbfounded and disappointed to find the opposite is true."
"My motoring media colleagues and I see it every day. A friend, a family member or someone in the office wants to buy a VW or another posh brand. Most of us warn them about the feedback we regularly receive about iffy reliability and high service costs. But few of us can change their minds."
A few years ago, Toyota had some issues, but came clean and issued worldwide recalls. In direct contrast, it took years for Volkswagen to acknowledge a supplier issue it had with ATE Teves Mk 60 ABS/ESP modules. These issues now seem to be resolved, but to reassure potential customers Toyota went a step further and issued a 5-year UK warranty on its cars. 
Ford still persists with a one-year manufacturer warranty followed by a two-year dealer warranty. But if VW honestly believes that it offers a higher quality, more reliable product, why does it too not issue a 5-year UK warranty?
If Volkswagen did this, we'd all be a lot happier and VW would sell even more cars than it currently does.
True, 'bottom line' costs would probably increase. But if VW does not back up its product better, the time bomb it has been sitting of for at least the last 20 years could go off and be far more damaging to the company.
Latest from News Limited 11-6-2013: Volkswagen issued a recall on more than 25,000 cars sold in Australia.
The cars affected were built between June 2008 and September 2011 and include the Golf hatchback, the Jetta sedan, the Polo hatchback, the Passat sedan and wagon and the Caddy van.
The twin clutch DSG gearbox will be inspected and if needed repaired on that batch of vehicles.
This recall follows two weeks of unprecedented pressure from customers demanding their cars be fixed for wide-ranging mechanical faults. Complaints included engines that conked out, high oil use, and gearbox issues. In addition to the official recall, Volkswagen Australia will also call 4,000 diesel cars back to dealerships for inspection.
More from Josh Dowling 12-6-2013: AUDI and Skoda cars have been added to the recall of almost 26,000 Volkswagen vehicles in Australia announced overnight.
A batch of 1,746 Skoda vehicles made from 2009 to 2011 with DSG gearboxes will likely be added to the recall of 6,200 Audi A1 and A3 cars (July 2008 to July 2011) announced this afternoon. The models affected are the Octavia and Superb.
On 13-6-2013, at a meeting in Marlow, VW UK asserted that there was no widspread DSG issue in Europe. There are three basic types of DSG fitted to standard cars: a 6 speed wet clutch type; a 7 speed wet clutch type; and a 7 speed dry clutch type. There have been problems with the Mechatronic controllers of DSG DQ200s in certain operating conditoons, such as those with high dust, high temperatures, high humidity and heavy traffic, as experienced in Russia, China, Japan and Australia. With all DSGs, a transmission fluid and microfilter change is recommended every 40,000 mies.
Comments