Ford engineers now work in virtual reality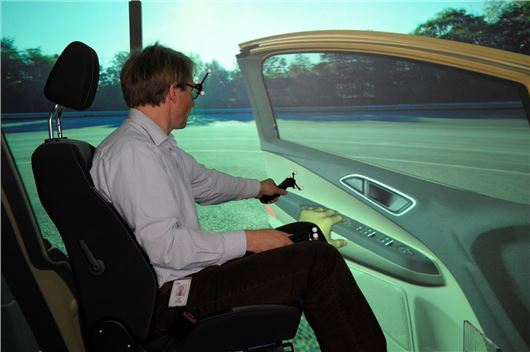 Ford has revealed the virtual environment in which its technicians test car interiors before production. Called 'Computer Automated Virtual Environment,' or CAVE, the system tracks engineers wearing 3D glasses and motion detectors and creates a realistic virtual environment around them.
The system allows them to manipulate and examine cars virtually – that means less time wasted on creating multiple physical prototypes. Instead the virtual car can be changed, tweaked and revised quickly in minute detail before a real, physical version is constructed. It makes for perfectly positioned interior elements like cup holders and switches.   
"The CAVE makes it so much quicker and easier to analyse designs," said Michael Wolf. "For example, to manufacture three different front pillar design examples and fit them to a prototype vehicle could take 10 days. The same project could be completed in just one or two days using our virtual reality simulator – and also saves physical resources."
The video below shows the CAVE in use and explains how it works. 
Comments
Author

John Slavin
Latest