UK new car sales top two million in 2012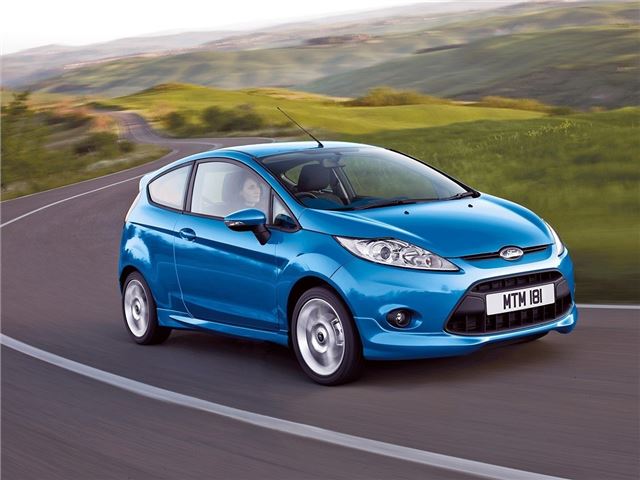 UK new car registrations rise by more than 5% in 2012 to score the best result since 2008 - strong demand from private buyers for cleaner, more efficient cars has prompted this growth.
The UK new car market continues to weather the European economic storm by posting its best end-of-year sales since 2008, when the global banking crisis hit. This rise in British sales is the fastest seen in 11 years, and is in stark contrast to the contraction of most other European car markets. The UK is now the EU's second largest new car market, behind Germany.
The best-selling car in the UK was the Ford Fiesta, which retains the top spot that it's occupied since 2009, and it's indicative of the move towards greener small cars. In 2012, the average CO2 figure across the 2,044,609 cars sold was 133g/km, and growth in the mini car and supermini sector was 54.2 and 5.6 per cent respectively.
Diesel-powered cars took 50.8 per cent of the market (up from 50.6 per cent in 2011), and private sales took a larger proportion of the market in 2012 (45.5 per cent) compared with 2011 (42.4 per cent). It's this 12.9 per cent rise in demand from private buyers that the Society of Motor Manufacturers and Traders (SMMT) is attributing much of the strength of the UK market to.
Another heartening new car story is that UK-built cars are getting more popular. Volume rose by 11.1 per cent, and market share grew to 13.5 per cent.
The challenge for the UK industry now is to maintain sales in 2013 - a year, many expect to be tough in retail. Paul Everitt, SMMT chief executive commented: 'Looking ahead to 2013, we anticipate the market will hold firm, with manufacturers and dealers working hard to deliver quality and value to motorists.'
Top selling models of 2012
Model
 Number sold  
Ford Fiesta
                         109,265
Vauxhall Corsa
                           89,434
Ford Focus
                           83,115
Vauxhall Astra
                           63,023
Volkswagen Golf
                           62,021
Nissan Qashqai
                           45,675
BMW 3 Series
                           44,521
Volkswagen Polo
                           41,901
Mercedes-Benz C-Class
                           37,261
BMW 1 Series
                           34,488
Below is an interactive bubble chart showing sales by manufacturer for 2012. The filter allows you to view 2012 sales by marque, 2011 sales by marque and a comparison of the two. 
Comments