Honda and Toyota top the engine reliability ratings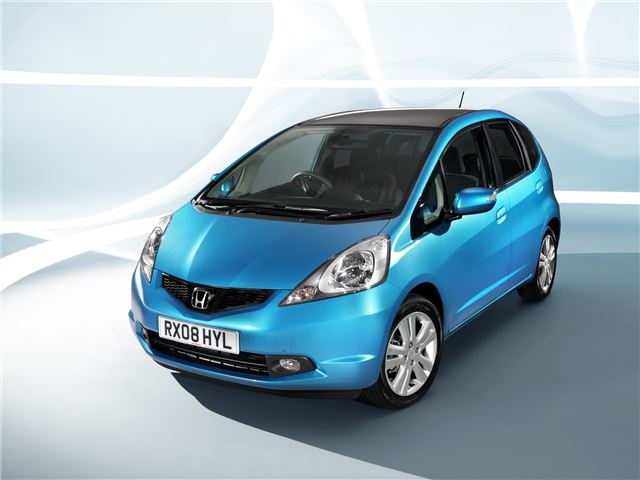 Latest findings by Warranty Direct indicate that if you want a car with the most-reliable engine, buy Japanese. There are also some surprises in the list of worst performers. German reliability is not as strong as many believe, as Audi, BMW and Volkswagen have some of the least reliable engines in their cars.
Warranty Direct studied data from 50,000 consumer policies which showed that the engines to have failed more than any other were from MG Rover. But with an ageing car parc, and low values, cars from this manufacturer are probably the least well maintained out there. Of the manufacturers still in business, Audi topped the list of failures, with MINI finishing a disappointing third. BMW and Volkswagen featured seventh and ninth from respectively in the bottom 10 (see below for full table).
At the top of the table, Japan led the way as Honda and Toyota proved to be the manufacturers with the most reliable power units, while Mercedes-Benz upheld some German honour by taking the third best accolade.
The study of motor repairs also highlighted huge potential costs for motorists. An engine failure on a Range Rover Vogue recently led to Warranty Direct's highest claim - £12,998.46 - while one dealer quoted £14,853.60 to repair an engine on a Range Rover Sport after it failed catastrophically.
Warranty Direct Managing Director Duncan McClure Fisher said of the study: 'Engine failures are the biggest fear for any motorist as they're the ones that can lead to the most astronomical costs because of the parts and hours or labour required to fix them. The number of failures may be low compared to areas such as axle and suspension damage but engine repairs almost always result in costs reaching the thousands for motorists who aren't covered by a warranty.'
Engine Reliability – Top 10 Manufacturers  
| | | | |
| --- | --- | --- | --- |
|   | Manufacturer | Failure Rate (%) | Failure Rate (1 in x) |
| 1 | Honda | 0.29% | 1 in 344 |
| 2 | Toyota | 0.58% | 1 in 171 |
| 3 | Mercedes-Benz | 0.84% | 1 in 119 |
| 4 | Volvo | 0.90% | 1 in 111 |
| 5 | Jaguar | 0.98% | 1 in 103 |
| 6 | Lexus | 0.99% | 1 in 101 |
| 7 | Fiat | 1.17% | 1 in 85 |
| 8 | Ford | 1.25% | 1 in 80 |
| 9 | Nissan | 1.32% | 1 in 76 |
| 10 | Land Rover | 1.38% | 1 in 72 |
Engine Reliability – Bottom 10 Manufacturers
| | | | |
| --- | --- | --- | --- |
|   | Manufacturer | Failure Rate (%) | Failure Rate (1 in x) |
| 1 | MG Rover | 7.88% | 1 in 13 |
| 2 | Audi | 3.71% | 1 in 27 |
| 3 | MINI | 2.51% | 1 in 40 |
| 4 | Saab | 2.49% | 1 in 40 |
| 5 | Vauxhall | 2.46% | 1 in 41 |
| 6 | Peugeot | 2.26% | 1 in 44 |
| 7 | BMW | 2.20% | 1 in 45 |
| 8 | Renault | 2.13% | 1 in 46 |
| 9 | Volkswagen | 1.91% | 1 in 52 |
| 10 | Mitsubishi | 1.70% | 1 in 59 |
Comments