Top 10 S-Class innovations
If one car has pioneered new technologies - particularly safety related – it's the Mercedes-Benz S-Class. The German brand's flagship model has been the car to watch for innovation ever since the first generation was introduced back in 1972.
A new S-Class is due in 2013 and it's set to feature just as many new technologies as its forebears. Ahead of its launch we've picked ten seemingly space-age technologies from S-Class models past and present that have filtered down to the main stream (or one day will).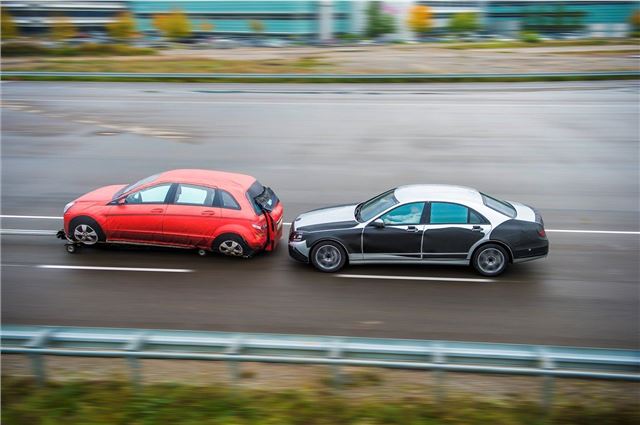 1


Pre-Safe (2013)
This combination of systems is an evolution of technology from all previous models of S-Class that will make the 2013 model one of the safest cars on the road. For example – pedestrians will be detected and the car will automatically brake if the driver takes no action, reducing the force of impact or in some cases preventing it completely.
Another system will detect a potential rear end collision and prepare the cabin to reduce damage to the occupants, as well as applying the brakes firmly to stop the car being pushed forward into other vehicles. Pre-Safe Impulse detects the direction of a collision and pulls the occupants away from it using the seatbelts, reducing the severity of occupant injuries.
The combination of these technologies, along with a raft of updated systems like improved lane-keep assist and systems for mitigating collisions at junctions and cross roads, should combine to keep the new S-Class as pioneering and as technologically advanced as its predecessors. 
Comments