Cape Town to London. In 10 days. In a Panda!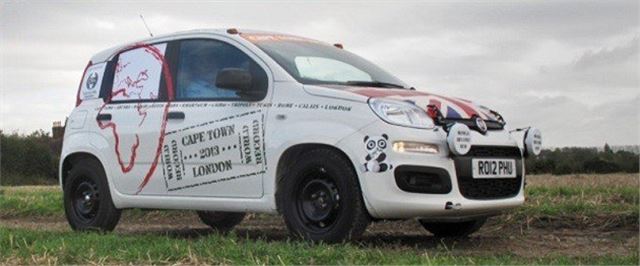 Philip Young and Paul Brace will be attempting to beat the 30-year old standing record for the drive from Cape Town to London in a lightly modified Fiat Panda. Their plan is to motor the 9134 miles from the southern-most tip of Africa to London in 10 days.
The existing record was set in a factory prepared 3.5-litre Range Rover when Brigadier John Hemsley completed the journey 14 days. In contrast, Philip Young and Paul Brace's car is an 85bhp Fiat Panda TwinAir, and it will be receiving a small number of rally-spec modifications to cope with the challenging conditions in Africa. The pair will need to cover almost 1000 miles per day to remain on track.
The Fiat Panda has been subject to a few modifications to help it complete the journey, including a supplementary 40-litre fuel tank in the spare wheel well, two spare wheels with narrow tyres, sump and tank guards, stronger springs, a strut brace and the replacement of the rear seat with a foam mattress, where one of the pair will sleep while the other drives and navigates.
Philip Young is well-known for being the organiser and creator of classic endrance rallies, such as the Peking-Paris, Nile Trial and London-Cape Town. The three events are legendary for gathering classic cars (many of them from the pre-war era), travelling huge distances in short amounts of time, and often crossing borders that have not been crossed by competitive events before. The next Peking to Paris takes place in 2013, and is almost fully-booked.
The pair leave Cape Town on 2 February 2013, and hope to cross Africa in just six days. And if all goes to plan, they'll arrive at Marble Arch in London on 11 February. Tired and exhausted. The expedition in aid of Farm Africa, a UK charity which is tackling acute hunger in eastern Africa through agricultural innovation and business enterprise. You can learn more about the record attempt at www.africarecordrun.com, and we'll be following the progress of the team, both before and during the ambitious run.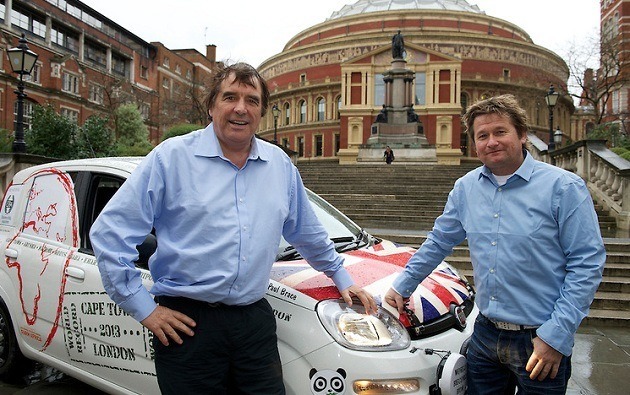 Comments