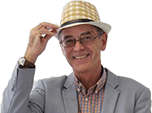 Gender-neutral policies - what to do if you're a woman driver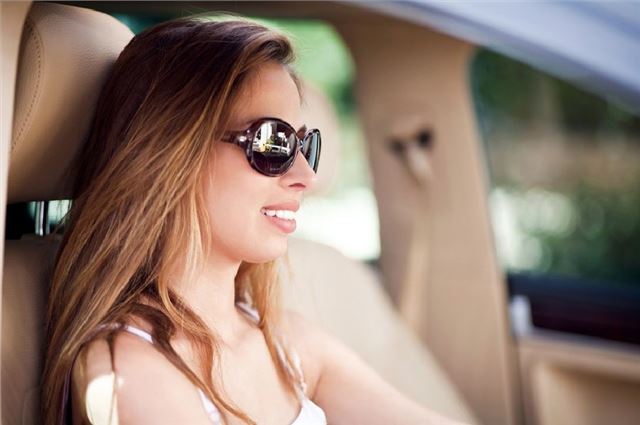 From 21 December, and following a ruling by the European Court of Justice in March 2011, car insurance companies will no longer be able to take gender into account when it comes to calculating annual premiums. And the net effect is likely to be a significant increase in costs for women as car insurance equalise the gap that currently exists between male and female drivers.

But with three weeks to go to 'G-day', and with the prospect of having to pay more, what advice would we give to women drivers worried about what could be a potentially huge rise in premiums – can they be avoided by buying early, how much are premiums likely to rise, and is it best just to wait and see?

The difference in premiums for under-20s between male and female in the most extreme instances can be as much as £2000 per year, so clearly it's young women who are going to be the most affected as their premiums are raised to equalise with their male counterparts. Equalisation will also benefit men, as well as penalise women – and the figures for across-the-board averages.

Simon Douglas, director of AA Insurance, backs this up stating that young men are 10 times more likely to be involved in a serious accident than the over 35s – and more relevantly, they're more than twice as likely to be involved in a major collision than women of the same age. He said: 'Calculating premiums based on that risk is fair and it works, but it has been abandoned in favour of gender equality.'

But as drivers get older and more experienced, the gender gap closes significantly, and from around age 40, men and women's premiums are roughly the same. And from that, it's easy to conclude that drivers over the age of about 35 will be the least likely to be affected by the introduction of gender-neutral policies.

A spokesperson for Direct Line – one of the companies that has yet to move to gender-neutral policies, said: 'Our focus is to ensure we meet the requirements of the Gender Directive, while minimising the impact to our customers and our business. In respect of concluding an insurance contract, there is a very clear deadline in relation to when gender can no longer be used to determine risk. The impact of the Directive will be limited for the majority of consumers, as gender has greater influence for younger drivers and older drivers.'

So, for the young, now is clearly the time to go shopping. Most insurance companies will be slowly phasing-in gender-neutral policies at the end of November, so if you're going to be looking for year's insurance in the next couple of months, do shop around and specifically ask for a gender-specific quote. Some companies may wait until the last minute, and go with 21 December before introducing new pricing structures. They're the ones to target if you're a woman looking for a lower premium for the coming year.

If you obtain a car insurance quote now, it should be honoured for the next 28 days (although this depends on the insurer). Also, some companies, such as Churchill, Aviva and Direct Line will allow you to buy your policy 60-90 days in advance (to 21 March 2013 in the longer instance), and allied this to a gender-specific quote, and that could mean a handsome saving for those savvy enough to go shopping. As long as the deal is concluded on or before 21 December, it will be valid.

For those who are mid-year and have months to go before renewing, the advice is less clear-cut. Given the scale of savings for the under-25s especially, the above still holds true, although you will be looking to 'ditch and switch' your insurer in the process. There are implications in doing so, especially when it comes to building up no claims discount in those first few years of driving. John O'Roarke, Managing Director of LV said: 'Young female drivers are one of the groups who will be most impacted by the gender directive and as with all new drivers, they need to build up their years of claim free driving to get a discount on their future premiums.'

Also, there will be hidden costs. Cancellation fees vary between insurers, but a few examples will give you an idea - LV charges £40 to cancel, plus a pro-rata the refund. So if you cancel two months in to a 12 month policy, you get exactly 10 months back, less £40 admin charge. Other examples include Aviva (pro-rata + £38), Ageas (pro-rata + £25), and MoreThan, RBS, Admiral, Esure, which also offer a pro-rata refund rate, but don't quote their admin fees.
Gocompare.com told Honest John: 'It looks like several car insurance providers (circa 18% of our panel) have suggested that they phased in gender neutral pricing from Wednesday 21 November. A large proportion of providers (nearly 40% of our panel) have said that they will introduce gender neutral car insurance premiums from 21 December.'

A quick shop on www.gocompare.com backs this up, showing that there are still differences between male and female policies. Quoting for a fictional 21-year old woman and man, driving a five year old Citroen C2, living at the same post code throws up some interesting differences with average premiums still around £200 for the female driver. So, there's clearly three weeks' shopping to be done out there.

Companies that (we know of) that have already introduced gender-neutral policies include:
Companies that still have gender-specific policies:
Hastings
Insure/Insure Pink
Aviva
Direct Line
Diamond
Admiral
Elephant
Coverbox
Ladybird
Keep checking-in though, as we'll keep this list updated until 21 December.

In a nutshell for women drivers:
   Insurance will go up for women, and down for men
    Rises will affect young women drivers the most - if you're over 30, check your numbers closely

    There's still just over three weeks before the changes become law
    Get your quote and hold your preferred insurer to it
    If you're renewing early in 2013, check if you can buy ahead

    Check cancellation fees - these vary massively between companies

    Check that any potential loss of no claims discount doesn't outweigh the saving made
Comments