Drivers leaving tyre changes to the last minute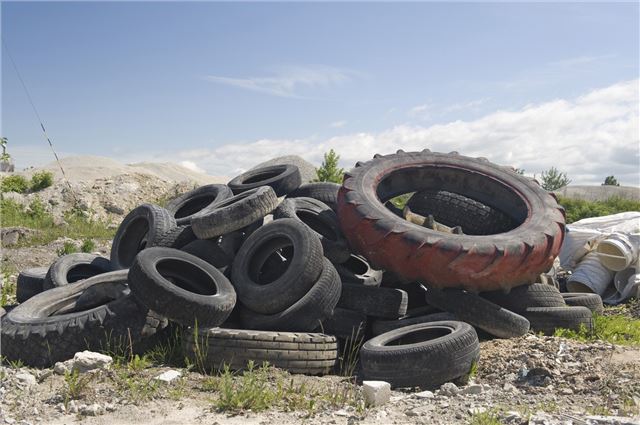 Data from the UK's largest tyre fitting centre shows that more than 50% of drivers wait until their tyres are at an illegal tread depth before having them replaced. The table shows that the trend is becoming more common as the economy struggles.
Tyre manufacturers recommend a change when tread depth is 3mm, while the legal minimum is 1.6mm. Braking performance in wet conditions is reduced severely when tread is at the legal minimum, and more so when tread depth falls to illegal levels. You can read more about that by clicking here.
The table, below, shows that before the recession really hit very few drivers left their tyre changes too late, between 15%and 20% from Jun 2008 to May 2009. Since January 2011, though, 50% or more of all tyres checked by Micheldever Tyres, Hampshire, which gathered the data, had illegal tread depth, and only around 10% of drivers were changing tyres before their tread depth dropped below 2mm.
The purple section represents cars which had their tyres changed at above 2mm tread depth, the below at below 2mm tread depth and the orange below the 1.6mm legal minimum.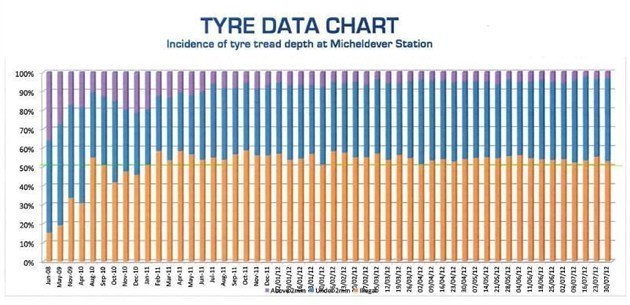 The difference in wet braking distance between from 70mph on tyres with 3mm of tread and 1.6mm of tread is around 140 metres, about the length of three and a half buses. Not only that but more speed is shed towards the end of braking, so by the time the car with 3mm of tread has stopped the car with 1.6mm of tread will still be travelling at considerable speed – between 40 and 50mph.  
RoSPA, the Royal Society for the Prevention of Accidents, suggests that drivers check their tyre pressure and tread depth every fortnight and change tyres when the tread depth reaches 3mm. Combined pressure and tread depth gauges can be bought for very little from most motor factors.
Comments