Zipcar adds Ampera to fleet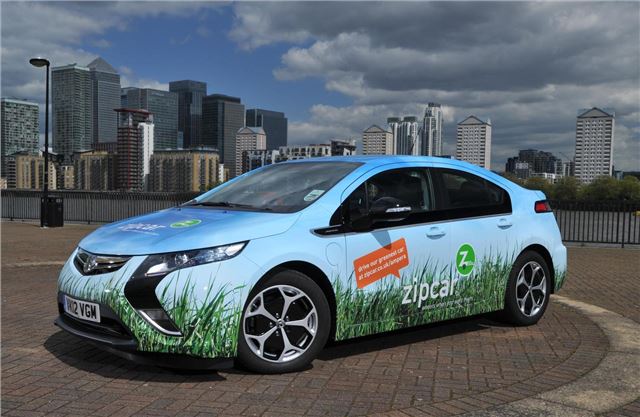 The Vauxhall Ampera range extended electric car is now available through the Zipcar car sharing scheme. The company has partnered with Vauxhall to run the frugal car for six months, meaning users of the pay-as-you-go sharing service can reap the benefits of its 235mpg combined cycle economy. The Amperas on Zipcar's fleet are wrapped in a distinctive vinyl, so you shouldn't miss them.
Zipcar is a car sharing service that lets users borrow a car for short period of time from locations across London on a pay-as-you go basis. Insurance, taxes, roadside assistance, 40 miles of fuel and the congestion charge are all covered, although the Ampera is exempt from the latter.
The Ampera is an electric vehicle with a 50 mile range, but after that a petrol powered-generator takes over and produces power to drive the car a further 310 miles. London users might never need that fuel, though. Zipcar has partnered with Boroughs across London to increase the number of charging points, so users can top up the battery without needing the petrol engine. 
Comments