Nissan Juke-R to see limited production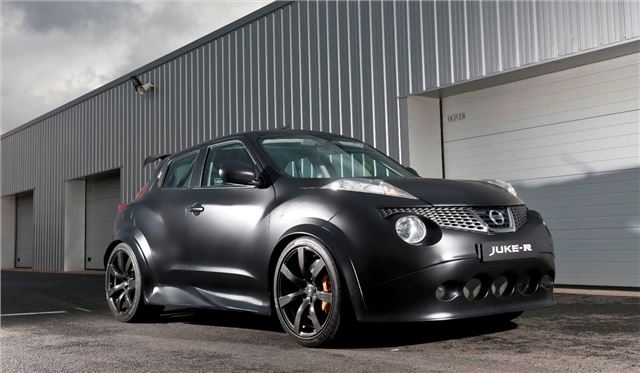 Nissan's bonkers Juke-R, which features the all-wheel drive system and engine from the GT-R sports car, is to go into limited production, with prices expected to be around £125,000.
Nissan originally produced the Juke-R as a publicity stunt but after the response from potential buyers and the press it's going to become a production reality, with three firm orders.
The beefed up styling covers a 4-wheel drive system lifted from the supercar quick GT-R, as does the 3.5-litre V6 engine. The power output of the production models will be 550PS, and top speed is expected to be around 160mph.
Keen to promote and celebrate the Juke-R becoming a production reality, Nissan has released a 'mini movie' which you can watch below.
Comments