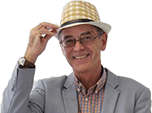 American Cars are Getting Older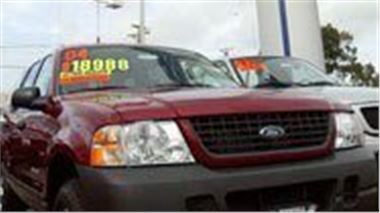 While the average age of European cars is falling, American cars are getting older.
The Los Angeles Times reports that the average age of autos on the road has reached a record high.
The average age of the 240.5 million cars and light trucks being driven in the U.S. rose to 10.8 years last year from 10.4 in the year before, according to R.L. Polk & Co., an automotive market research firm.
The aging fleet is a result of slow new vehicle sales since 2008 and the reluctance of consumers to invest in new cars, analysts said.

Automakers say this has created a latent demand for new vehicles that is just beginning to translate into more robust sales.

Automakers sold 12.8 million vehicles last year, a 10.3% increase from 2010 and the most since 2008. They expect sales to reach about 13.8 million this year.

The improving new vehicle market is expected to continue for several years and slow the aging rate seen in the U.S. fleet over the last three years, said Polk, which analyzes national vehicle registration data.

In the meantime, the number of aged vehicles on the road should be good for some segments of the auto industry.

"Dealer service departments and independent repair facilities, as well as aftermarket parts suppliers, will see increased business opportunity with customers in need of vehicle service," said Mark Seng, global aftermarket practice leader at Polk.

The average age of passenger cars rose to 11.1 years from 11 years at the end of June 2011, Polk said.

The average age of pickup trucks and sport-utility vehicles rose to 10.4 years from 10.1.

Overall, average vehicle age has increased an entire year since 2006 and almost two years since 2000.
George K tells us: "Most Americans drive an average of 12-15,000 miles per year. So 7 - 8 years to reach 100K miles. (Some diesel or other owners drive up to 20-50K miles per year).

"U.S. drivers "expect" some number of smaller repair bills above and beyond "normal maintenance and wear" items during the ownership period -but hopefully not too many.

"A few of these bills may be "relatively" high in the $2,000 - $4,000+ range - but they never expect more than one (if any), or at most two of them over an extended period of ownership with the expectation the vehicle will continue to provide service for at least 150 - 200++K miles if necessary. In the case of diesel vehicles, most owners "expect" their vehicles to last at least 200-300+K miles.....(or at least they did prior to 2009-2012 VW TDi vehicles that have suffered a spate of high pressure fuel pump failures)."
In the USA, Consumer Protection laws help preserve cars by landing big bills on the manufacturers rather than the car owners.
A typical example is diesel particulate filters. These must last at least 8 years or be replaced at the manufacturer's expense.
BMW warrants its high pressure fuel pumps in the USA for ten years or 120,000 miles, whichever comes first.
No such Consumer Protection in Europe where recently owners were faced with bills of up to £1,700 to replace ATE Teves Mk 60 ABS/ESP modules on cars as little as 3.5 years old due to a small fault with the ESP brake pressure valve. At the same time, component manufacturers were lobbying the EC to make ESP compulsory, and effectively legislate a potentially faulty component into every car. 
In fact, the fault can be repaired by specialists such as Sinspeed for as little as £225, including VAT. BMW always adopted the sensibly priced fix, often not charging its customers at all. But only when pressure was brought on another large German manufacturer did it relent and start using kits to fix the modules  rather than charge customers up to £1,700.
Comments