American Honda Civic Hybrid owner wins fuel economy court case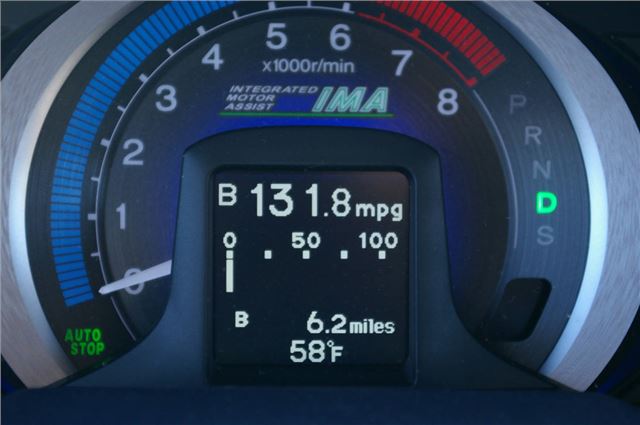 In a case that could cause far-reaching ripples, a California Honda Civic Hybrid owner has won a hearing over the car's fuel economy claims.
Heather Peters - a Los Angeles resident - took Honda Motor Co to the small claims court when her car didn't live up to claimed figure of 50mpg (US gallons) and was often as low as 30mpg (US gallons). The court ruled that the owner had been misled by the figures and Honda was ordered to pay $9,867.19 in damages. That is close to the $10,000 maximium allowed in Amercian small claims courts.
Honda plans to appeal and said in a statement:
"American Honda believes that the judgment in this case is a radical and unprecedented departure from California and federal law," the automaker said in a statement.

"The court stated in error that advertising EPA fuel economy estimates is misleading unless the advertising also explains the effects of stop-and-go driving and the use of air conditioning. In fact, federal law does not permit states or state courts to impose additional requirements of this kind," said Honda, which has offices in Torrance.

"Thus, a Honda advertisement that accurately referenced EPA mileage estimates, truthfully stated that a driver can get 'up to 50 mpg' and carefully noted that mileage will vary is not misleading as a matter of law," 
This is only a small claims court judgement and may not stand up on appeal, but it is indicative of a growing sense of unease among owners that real life fuel consumption figures bear no relation to the official ones.
Our Real Life Fuel Economy Register shown that many owners don't even come close to matching the official figures in 'real world' conditions. Honda Civic Hybrid is 48.4mpg in the register, compared to the official figure of 61.4mpg. 
Changes to the way that official fuel consumption tests are conducted are coming. Buried in a The European Transport White Paper last year was the paragraph below, which acknowledges that official figures differ from those achievable by real drivers on real roads (click on the image for the full report).

Comments