DfT plans to improve MoT test reliability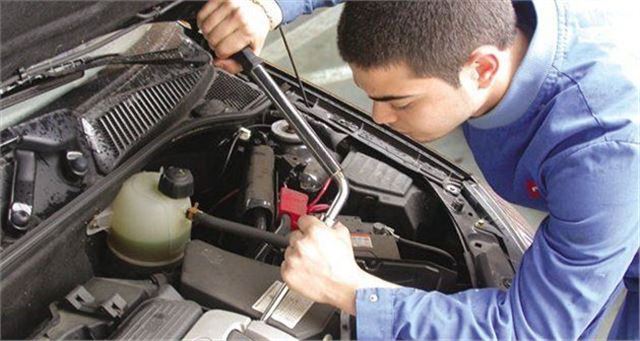 The Department for Transport (DfT) has announced plans to improve MOT test standards, and to to work with other organisations to ensure garages deliver the best possible service. The frequency of the MoT test will remain unchanged, though, despite previous proposals to change it from annually to bi-annually.
According to the DfT's statement, 27.7% of vehicles tested in 2010-2011 had one or more defects missed or incorrectly identified by test centres, and that one-in-eight cars had their roadworthiness incorrectly assessed.
In response to these figures the government is to work with the industry, with motoring organisations, and with consumer groups to focus on the reliability standards of garages.
The DfT aims to:
Retain the existing rules on MOT test frequency since the evidence shows that vehicle defects are being missed and roadworthiness mis-assessed.
Shine a light on the performance of MOT testing stations by releasing hitherto unpublished VOSA survey data on whether the sector is complying with test standards.
Work with motoring organisations to find out what problems motorists experience and enable them to share examples of good customer service – in particular to find ways to make it easier for customers to give feedback on their experiences of garages in a way that others can see – much like the Honest John Good Garage Guide. 
 Encourage the take up of industry codes of practice – and expand them to include MOT testing – so that customers can find garages signed up to schemes delivering the highest standards and take action if they have not received the service they expect.
Help motorists to spot "clocked" second hand vehicles, by changing MOT certificates so that they carry the last three years' mileage information as well as the mileage on the day of the test, and encourage car buyers to check full MOT histories using the online MOT database.
Arrange "mystery shopper" tests to help improve performance in addition to those already carried out by VOSA.
Transport Secretary Justine Greening said: "Our garages are crucial to ensuring that Britain's roads continue to be among the safest in the world. Most are doing good work but the latest data shows that there is room for improvement.
"I want each motorist to be confident that a visit to the garage ends with their car repaired to a high standard by reputable mechanics rather than uncertainty about cost and the quality of service.
"Giving drivers the very best information about garage performance is absolutely key to achieving this goal. It means that responsible garages will be well placed to reap the commercial benefits of transparency. Garages where performance is not up to scratch will find themselves under pressure to do more for their customers."
If you're looking for a good, reliable garage you can find reader recommended MoT centres, tyre fitters and dealerships in your local area in the Honest John Good Garage Guide, and you can also submit your own recommendations.
Comments