UK's most reliable cars and vans revealed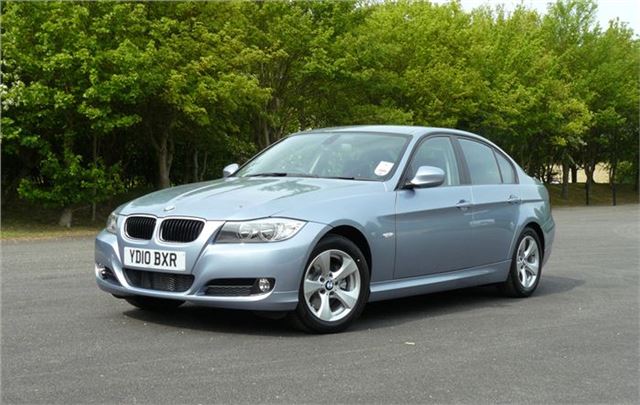 The results of the largest vehicle reliability survey in the UK show that German brands build the most reliable cars and commercial vehicles.
The FN50 survey, commissioned by trade publication Fleet News, analyses fleets operated by the 50 largest vehicle leasing companies in the country – a combined 1.2 million vehicles. Participants are asked to rank the best manufacturers and vehicles in terms of their reliability.
The survey reveals that German brands have caught up to the traditionally dominant Japanese, with six of the top ten models made by German manufacturers, including the first place BMW 3 Series.
The 3 Series ranked first in 2010, too, followed by the Honda Accord, which retains second position in 2011. The top ten results from the survey are below. The British built Nissan Qashqai and Toyota Avensis also rank in the top ten. 
Most reliable cars
The survey also ranks manufacturers on their overall reliability. BMW took the first place honours in this area, too, with Audi behind in second, Honda in third, Volkswagen in fourth and Toyota in fifth.
Tim Abbott, managing director at BMW UK, said: "We are delighted to have won the overall honour in the FN50 reliability survey. The outgoing BMW 3 Series Saloon and the 3 Series range overall has been and continues to be an outstanding success for us.
"Awards such as this ensure customers can buy a class-leading vehicle safe in the knowledge that only years of enjoyable, hassle free motoring in a premium car await."
Vans are covered too and, as any van driver will attest, van reliability is extremely important. Workers need their vans to deliver goods and provide services, so any downtime is detrimental to business. As such, many operators will see reliability as a significant factor when buying.
The most reliable van in the survey was the Mercedes-Benz Sprinter, followed by the Ford Transit Connect, the Volkswagen Caddy, the full size Ford Transit and the Volkswagen Transporter.
The most reliable van manufacturer overall was Volkswagen. Matthew Bowden, head of operations at Volkswagen Commercial Vehicles said: "Superior reliability delivers better business, stronger demand for used Volkswagen vans and stronger residual values reduce whole life costs, which makes every Volkswagen van owner a winner."
Note that all these statistics are generally for vehicles less than 3 years old.
Comments