New car registrations increased in October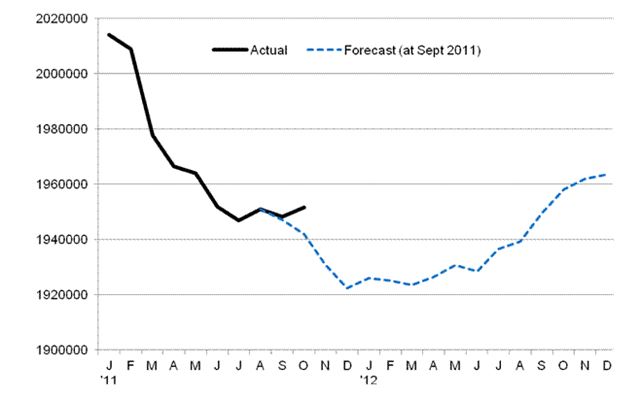 The number of new cars registered in October this year rose by 2.6% over October 2010, despite a tough economic climate.
According to the figures released by the Society of Motor Manufacturers and Traders (SMMT)  the most popular model in October was the Ford Fiesta, which outsold the second place Corsa by more than 1,000 units. The Fiesta is also the most popular car year-to-date, with 84,506 sold since January.
Fleets and businesses took 59.2% of new car registrations in October 2011, up 2.9% over 2010. Diesels continue to be popular, with more than half of all new cars registered running on diesel or alternative fuels such as electricity.
The 2.6% overall growth in the number of new cars registered last month is 7% more than the SMMT's original forecast for the month, but the market remains 20% behind pre-recession levels recorded in 2007.
Despite October registrations beating expected forecasts the market is still on track to achieve the SMMT's original full year forecast. 
Comments