Giveacar Seeks Support in World Challenge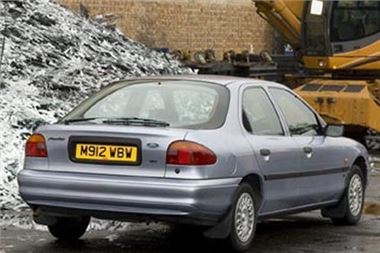 Britain's only finalist in a global search for the world's most effective social enterprise has appealed
for a last push before voting closes on Friday 11th November.
Giveacar, which takes old cars off the road, recycles them and passes the proceeds on to the charity of the owners' choice, is one of just 12 finalists in the World Challenge 2011, which is supported by BBC World and Newsweek.

The winner of the World Challenge 2011 will be the enterprise which attracts the most votes and with much of the publicity about the Challenge being broadcast on BBC World, which cannot be received by many people in this country, Giveacar's manager, Alex Harvey, worries that many people in Britain may not have seen it.
He says: "Giveacar desperately needs British votes if we are to stand a chance of winning the World Challenge 2011. Success would help us to recycle more old cars and to raise more money for charities whose work makes such a difference, both at home and overseas.

"With just four days to go before voting closes, at midnight on Friday 11th November, we are really racing against the clock to attract the votes we need."

Giveacar is the first organisation in Britain to offer drivers a hassle-free way of getting rid of their old cars and making a donation to the charity of their choice. The not-for-profit social enterprise picks up the vehicles and then uses eco-friendly recycling facilities to break them down into raw materials, which are then sold on. Cars worth more than their scrap value are sold at auction. Car owners are able to choose which of the UK's 200,000 charities they want the money to go to.

The World Challenge is an annual competition that highlights and rewards small enterprising and innovative
businesses bringing economic, social and environmental benefits to local communities around the world. Of the 12 finalists, the three that receive the most votes will go forward to the final judging panel and the results will be broadcast to BBC World News's 71 million viewers on 3rd December. The winning project will receive a US$20,000 grant from Shell, while two runners up will each receive US$10,000 to help develop their initiatives.

Alex Harvey adds: "Everyone at Giveacar is enormously proud to be the only UK finalist in the World Challenge 2011. Not only do we have the opportunity to raise even more money for charity, but we
also feel that we are flying the flag for Britain.

"So, we are appealing to everyone who has access to the internet to visit www.theworldchallenge.co.uk and
to vote for Giveacar – your vote could make all the difference."

To donate a car, or to find out more about Giveacar's work, call 020 0011 1664 or visit www.giveacar.co.uk.

About Giveacar

Launched in January 2010, Giveacar was the first service of its kind in the UK and allows charities to tap into a brand new source of funds. At the same time it gives car owners a simple way to get rid of their unwanted cars and put them to good use, raising money for their favourite charities.

Giveacar has been a great success both with charities and the general public. To date Giveacar has raised nearly £500,000 for more than 450 charities and more are joining every day. Giveacar remains a truly independent social company, not owned by or tied to any commercial operation. Neither is it linked to any specific charities – Giveacar will happily send donations to any registered charity.


Comments