IAM warns of council cutbacks over winter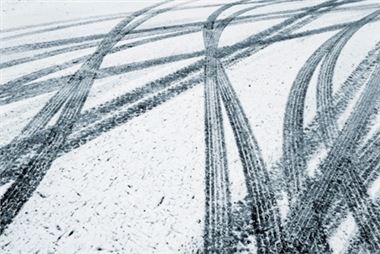 The Institute of advanced motorists has warned that some councils appear to have cut back on budgets for keeping the roads clear over the winter.
The Department for Communities and Local Government show a 3.6% decrease in estimated spending on snowploughing, salting and standby arrangements, despite last year's 37% increase in the number of cars overturning in snow or ice.
IAM chief executive Simon Best said: "Roads are essential for the economy – not only in rural areas where cars are the only way to get around but also on the main routes that keep our economy moving.
"Ambulances, supermarket food deliveries, meals on wheels, utilities, even the armed forces, all rely on having a usable road network. Last year, parts of Scotland nearly ran out of food and fuel. The 24-hour, just-in-time logistics system simply wasn't able to cope with the weather."
To help keep drivers safe over the winter months the IAM has issued a set of guidelines to ensure road users are as safe as possible – see below.
Driving in snow – the method
Is your journey essential? If at all possible postpone or reschedule your trip and don't ignore police warnings about closed roads.
Double or even triple your normal stopping distance from the vehicle in front. Drive so that you don't rely on your brakes to be able to stop – on an icy surface they simply may not do that for you, but keep moving as much as possible, even if it is only at walking pace.
On a downhill slope get your speed low before you start the descent, and do not let it build up – it is much easier to keep it low than to try and slow down once things get slippery.
Start gently, avoiding high revs, and use second gear to avoid wheelspin. If you get yourself into a skid the main thing to remember is to take your foot off the pedals and steer. Only use the brake if you cannot steer out of trouble.
Plan your journey around busier roads as they are more likely to have been gritted. Avoid using short cuts on minor roads – they are less likely to be cleared or treated with salt, especially country lanes.
Always clear your windows, lights and mirrors.  Don't forget that snow on the bonnet can blow back onto your windscreen, so clear that off, and clear the roof to avoid snow being blown onto traffic following you before moving off.
Make sure you have an emergency kit so you are prepared in the event of a breakdown. This should include a charged up mobile phone, torch, food for energy, water and a blanket. For snow you also need a shovel with you. On longer journeys always let someone know you have set off and tell them your planned route.
You can also improve car performance in snow by fitting winter tyres. Winter tyres have a different tread pattern to give better grip on snow and ice and have a snowflake on a mountain as a symbol on the sidewall. The symbol indicates that they use winter grade rubber which stays flexible and maintains grip to well below freezing. The rubber used on standard tyres hardens as the temperature drops.
Comments