Ford launches 'killjoy' system for parents of young drivers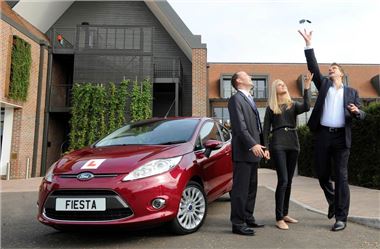 Ford has launched a new MyKey system that allows parents to control what their kids get up to when they're out driving on their own. The new technology allows parents to programme a special key that can restrict the vehicle's top speed to 80mph and limit the stereo volume.
It also has a 'Do Not Disturb' feature - an industry first according to Ford - which blocks incoming calls or text messages from a Bluetooth paired mobile, diverting calls to voicemail and saving texts on the phone for reading later. Other features include earlier low-fuel warning and chimes that can be programmed at set points between 45mph and 70mph.
"MyKey adds a new dimension to auto safety by giving drivers standard technology that encourages safer driving and limits their exposure to risk, regardless of age or experience," says Peter Patzelt from Ford. "Inexperienced drivers are typically the most at-risk drivers on the road, so the more we can do to encourage safe driving and limit distraction the better. With MyKey, parents can set limitations, while still allowing the freedom of driving a car."
MyKey will be available from 2012 on the Ford Fiesta before being expanded to other car models.
Comments