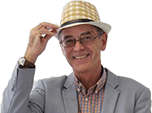 Why pay for premium tyres?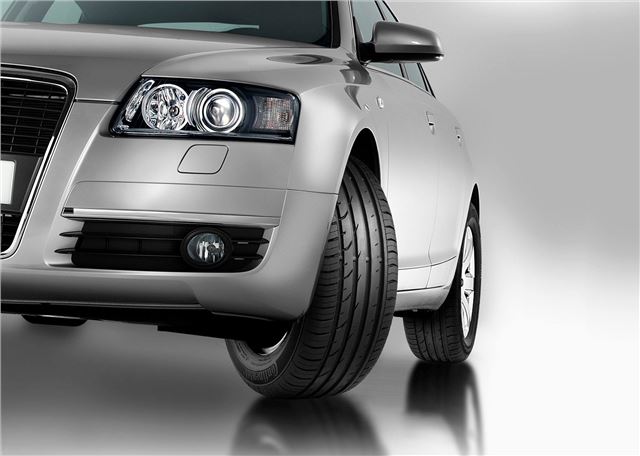 Yesterday we outlined the importance of changing tyres before they reach the minimum tread level, but when you do come to buy a new set should you choose a budget tyre or spend a little more on a premium brand?
It's a quandary many people will find themselves in, not least those running their car on a shoestring. But the differences between tyres go further than the pattern of the tread, and to illustrate that point we tested budget and premium tyres back to back.
We drove two identical Ford Focuses one after the other, the only difference between them was the brand of tyre fitted – one had Continentals and the other had 'Triangle' brand tyres. The test was to drive around a skidpan, which represented a wet roundabout, at the maximum speed possible.
Anyone would expect a difference in performance between the budget and premium tyres, but the differences weren't subtle, they were shocking. On the Continental tyres it was possible to travel around the roundabout at 32mph, at which point the tyre would start to grumble and screech before progressively losing traction.
Regaining control was intuitive and easy, helped by the impressive traction control system fitted to the Focus. It was as simple as backing off the throttle and letting the car move back into line.
After changing to the car with budget tyres the differences became obvious. It was nigh on impossible to pass 25mph, and as soon as the car hit about 28mph it lost traction immediately, with no tyre grumble and very little feedback through the wheel. That lack of feedback and communication made regaining control more difficult, too.
What's more, it took an extraordinarily delicate touch to keep the car under control even at the reduced speed. Applying the throttle or steering with the normal amount of force led to unpredictability at best and, at worst, massive amounts of understeer, causing the car to career off the skidpan. It was an eye-opening experience, to say the least.
The law states that a tyre must be the size it says it is, so it can sit on a wheel properly, and be able to carry the specified load at the specified speed. As such it's fairly easy for anyone to make a tyre.
But a premium tyre manufacturer will spend millions of pounds on research and development and select a blend of ingredients to make a compound that provides a good blend of desirable qualities, including road noise levels, wet and dry grip, and wear rate. So even if a budget manufacturer copies a premium tread pattern exactly (which does sometimes happen) then it won't perform in the same way as the premium equivalent.
So, like with most things in life, you get what you pay for. Pay more for a tyre and the chances are you'll get a safer, more manageable car that performs well in a variety of conditions. Pay less and you could be putting yourself at a higher risk of accident, particularly if you regularly drive at higher speeds, such as on a motorway or A-road. 
Comments