ATS Euromaster open 'tyre hotels'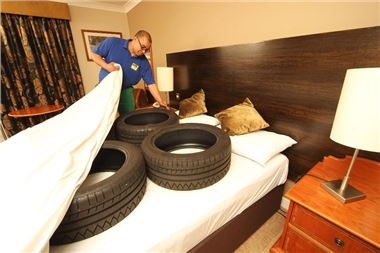 If you're buying cold weather tyres but don't know what to do with the warm weather counterparts over the winter then ATS Euromaster will keep them safe in a 'tyre hotel.'
With long-range forecasts predicting another bitter winter, and snowfall a possibility as early as October, winter tyres are expected to be in greater demand than ever. They offer improved grip and reduced braking distances not only in snow but in low temperature conditions (-7°C).
Drivers who choose to buy winter tyres will be given the option of storing them in a safe location until Spring, at which point technicians will assess them and ensure they're safe to be refitted for the warmer months.
The cost of storing a set of four tyres at a tyre hotel is £30 for the whole winter, and prices for winter tyres at ATS Euromaster start at £174 for a set of four Riken 145/70 R13s.
Comments