ATS Euromaster demonstrates the importance of tyre safety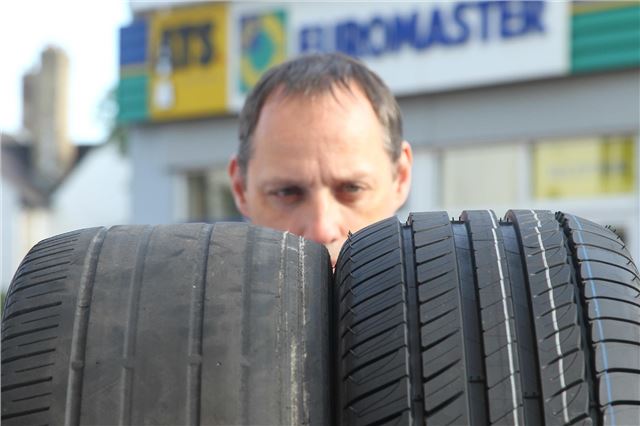 October is Tyre Safety Month, and tyre specialist ATS Euromaster has clearly demonstrated the importance of regular tyre checks with the above image.
A customer brought his Audi A3 in for a brake check, whereupon the shockingly bald tyre was spotted and promptly replaced. It's so worn that the cord beneath the rubber is starting to show through.
In 2009 there were 860 reported accidents on British roads where illegal, defective or under-inflated tyres were identified as a contributing factor – 17 were fatal and 165 were serious. If that isn't deterrent enough then the penalties should be. Driviing with illegal tyres risk you a £2,500 fine and three penalty points for each defective tyre. 
With winter well on its way, tyre safety is extremely important – in wet or cold conditions tyres with low levels of tread are much less effective than tyres with 3mm or more, and winter tyres improve safety even further.
hris Hufflett, Group Operations Director at ATS Euromaster, says: "If you drive a car or van then you must inspect the overall condition of your tyres, the tread depths and pressures at least once a month and before any long journey.  If in any doubt, you can visit one of our centres and we'll do it for free."
The legal minimum tread depth is 1.6mm over the entirety of the tread, but changing at 3mm is recommended. 
Comments