A rugged winter weather solution - Lada Niva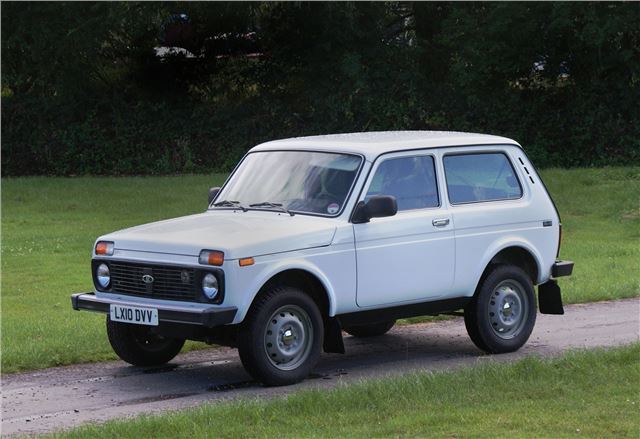 Winter is on the way. It might seem a bit unfair to bring it up at the beginning of autumn, but it won't be long until the ice and snow sets in and the news presenters start to use words like 'chaos' and 'carnage' to describe the events occurring on British roads.
With the harsher weather of the past few years, 4x4s are becoming more and more popular, as are winter tyres. The problem with 4x4s is that they're expensive – many manufacturers build a crossover SUV, like the Nissan Juke or the Ford Kuga, but to get a four-wheel drive version there's a premium over the two-wheel drive model.
Luckily, if you're after a new car that's useable in the most extreme conditions but you're not willing to pay a premium for it, there's a solution, and it comes from Russia, where vehicles need to be rugged and tough to survive.
Some might remember the Lada Niva – it was introduced in the late 70s and sold in the UK until 1997. But it's back again, care of an independent importer based south of London, which means you can have a brand new example for £10,974 on the road.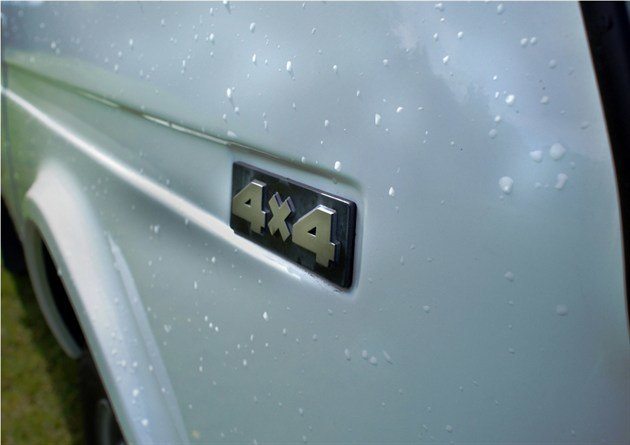 That gets you... well, not much. Windows are operated by winders, there's no stereo and there's only one engine, a 1.7-litre petrol which manages a not-very-impressive 33mpg. It's not too bad, though, because you can get a stereo fitted, and there is an optional LPG dual-fuel conversion to cut fuel costs. Even so, to concern yourself with the likes of standard equipment misses the point.
For £11,000, there's nothing on the new car market to match the rugged capability of the Niva. It's got selectable low-range gearing and a lockable centre differential – it's designed to climb over rocks and to tug itself along snow-covered roads, not to sooth your brow along the motorway while you listen to Radio 4.
It's softly sprung, with low-geared steering and a slightly odd driving position, but drive it over a rutted field and it makes sense. In fact, the soft suspension means speed bumps feel like mere blemishes, and potholes are dealt with easily.
So it's simple to establish that the Niva works in the right environment, but it does have drawbacks. The interior looks as it would have when the car was introduced in the 70s, with lots of cheap plastic, thin doors that clatter shut and silly little windscreen wipers that look to have been lifted from a Morris Minor. It's charming, but you wouldn't want to live with it day to day. It even has door cards with artificial stitching moulded into them.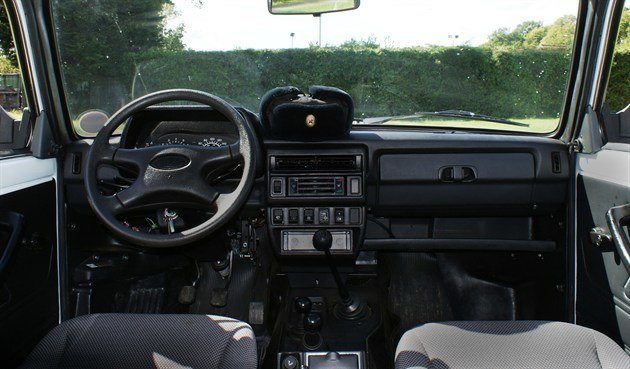 It's also, quite importantly, only available in left-hand drive form. That'll put most drivers off right away, but it only takes a few minutes to get used to and the large door mirrors make visibility acceptable. It's ideal for country lanes, too, allowing you to get right over to the verge without scraping along it.
Despite all of these rather major drawbacks, which would in normal circumstances utterly blight a modern car, it's entirely forgivable in the Niva. It's an old design, it's cheap, and it's extremely capable in a utilitarian sort of way. You can hose the interior down without worrying, get it serviced at any VAT registered garage without invalidating the warranty, and drive it wherever you like, whatever the weather.
Above all of that, though, it's loveable. It makes you want to wear a furry trapper hat and speak with a faux-Russian accent, while you laugh at the clunky doors, the thin plastic trim and the massive gear lever's loose-fitting knob.
So if you're really worried about getting up the country lanes come the inevitable freeze, there's no need to worry. There's a (very) simple solution: the Lada Niva.
If you're interested in the Niva, visit the importer's website here.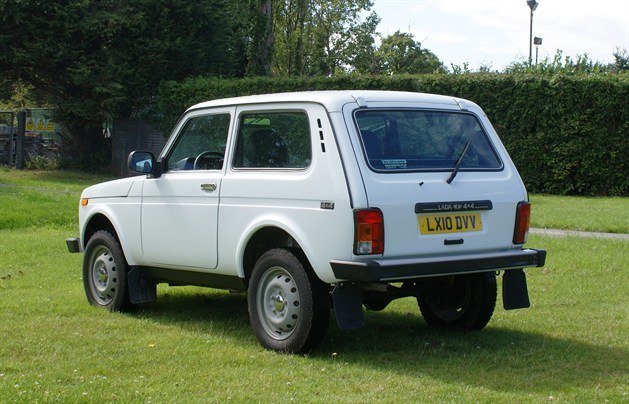 Comments