Weirdest things left in rental cars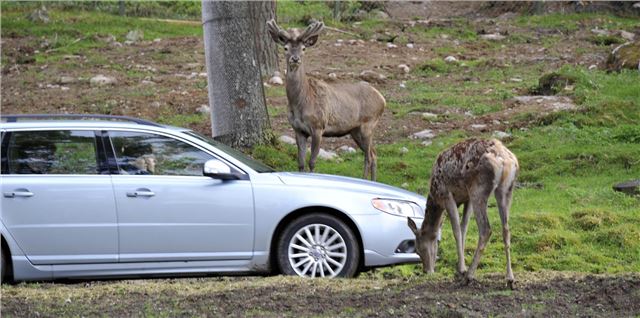 "It was like that when I got it" doesn't appear on a list of excuses given to car rental company Europcar, but there are plenty of other curious reasons given for late returns or damaged cars, including the car being sat on by a horse and a lion eating the bumper in a safari park.
The funniest reasons are detailed below:
A collision with a cow
A horse sat on the bonnet
A nasty accident with an ice cream
Keys went missing while driver had a snooze
Car is missing in a multi-storey
A helpful neighbour gave the keys to a dustman
A lion took a dislike to the car
Perhaps funnier still are the things people leave behind in cars when they hand them back, some of the weirdest of which include fifty fluorescent bulbs, a false leg and a mannequin. The full list is repeated below.
A false leg  
A mannequin
Furry Handcuffs
50 Fluorescent Light bulbs
A  Scottish Piper's Black Ostrich Hat
A printer
Flowers
A wheelchair
An ammunition case and stretcher
Half a pint of beer with  a CD called 'The Art of Speed Seduction'
10 odd pairs of shoes
Comments