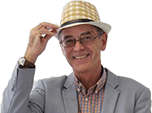 10 Year Old Toyota Yaris Verso Wins Which Satisfaction Survey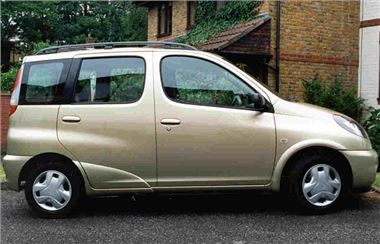 Drivers of the 2000-2005 Toyota Yaris Verso are happiest with their car, according to the annual Which? Car survey, the largest of its kind.
Despite its peculiar styling, Verso owners love the car giving it a score of 97.7%** for satisfaction and likelihood to recommend.  One summed it up as: "so versatile, reliable, easy to drive, inexpensive to own and almost as good now as when I bought it."
In second place is the Volkswagen Passat CC (96.4%) which impresses its owners with its looks, practicality and comfort. Third place is perhaps more of a surprise - the British Land Rover Discovery 4 (95.7%) is extremely popular with drivers, despite its poor reliability.***
Four Skodas make the top ten: the Yeti, the Superb Estate and the Superb (old and new models). 
The bottom of the table has a distinctly Gallic flavour – seven out of the ten least popular cars are French.
The old model Renault Laguna Sport Tourer hits rock bottom with a score of 49.4%. Non-engine electrics are the main cause of its many breakdowns and faults, but owners are also concerned by its poor handling, its performance and its build quality.
Other low scorers include the Peugeot 807 (51.4%), criticised for a lack of reliability, handling and build quality and the Peugeot 206 CC (51.7%), which was panned for its poor reliability and build quality.
Which? Car editor, Richard Headland, says:
"If you really want to know about cars, ask the experts – the people who drive them every day. Motorists have told Which? Car that they love practical, good value cars, exemplified by Skoda. However, many British drivers aren't terribly enamoured with French cars from Peugeot and Renault which can be unreliable and prone to faults."
Which? Car is the only publication to combine real driver feedback with rigorous lab and track testing to award Best Buys and Don't Buys to new and used cars. Full survey results and Which? Car ratings for hundreds of new and used cars can be found at www.which.co.uk/cars.
Which? Car Autumn 2011, priced at £4.99, is on sale at Sainsbury's, Tesco, WHSmith, Martin McColl and other leading independent newsagents.
*The survey is the largest of its kind with more than 63,000 new and used cars rated. Between December 2010 and March 2011, 52,563 people told Which? Car about the 63,727 cars they owned (some reported on more than one car), making this the UK's biggest car survey for the fifth year running.
**The survey asks owners to rate (out of five) how satisfied they are with their car, and also how likely they are to recommend it to a friend. By combining the responses, Which? Car awards a Customer Score out of 100%.
***The Land Rover Discovery 4 gets a two-star reliability rating (out of a possible five) in the Which? Car 2011 survey, with one in five owners reporting problems with non-engine electrics.
Top ten and Customer score
 
Toyota Yaris Verso (2000-2005)  97.7%  
Volkswagen Passat CC (2008-)    96.4%  
Land Rover Discovery 4 (2010-)  95.7%  
Skoda Yeti (2009-)      95.4%  
Honda S2000 (1999-2009) 95.3%  
Skoda Superb Estate (2010-)     95.2%  
Mazda MX-5 (1998-2005)  94.5%  
Toyota Landcruiser (2003-)      94.2%  
Skoda Superb (2002-2008)        94.2%  
Skoda Superb (2008-)    94.2%  
               
Bottom ten  and Customer score 

Mercedes-Benz M-class (1998-2004)       60.8%  
Mercedes-Benz CLC Coupe (2008-) 60.2%  
Renault Grand Scénic (2003-2009)        59.9%  
Peugeot 307 CC (2003-2009)      59.8%  
Rover 400/45 (1995-2005)        59.5%  
Renault Laguna (2001-2007)      57.3%  
Citroën C8 (2003-2010)  53.9%  
Peugeot 206 CC (2001-2007)      51.7%  
Peugeot 807 (2002-2010) 51.4%  
Renault Laguna Sport Tourer (2001-2008) 49.4% 
Comments