KIA wins design competition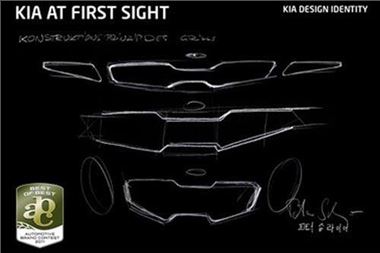 Kia Motors is one of the main winners in the first-ever Automotive Brand Contest.  This new international brand and design competition was organised by the German Design Council.
The judging panel of the first Automotive Brand Contest declared Kia Motors the worthy winner in four categories. 
For the Exterior category, in which the design of the vehicle itself is the centre of attention, three Kia models were picked as winners: the compact Sportage SUV, the forthcoming Rio (on sale from September 2011) and the all-new, athletic D-segment Kia Optima sedan. 
Peter Schreyer, Kia's chief designer said, "We are all exceedingly proud that Kia Motors has done so well in this new competition, which is very important within the automotive industry. By changing our basic design focus, we have given our brand a face, a distinctive identity."
In the Brand Design category, where strategy and focus of the brand's overall design is rated, Kia was ranked 'Best of Best'.
Schreyer added, "The 'Best of Best' title for Kia's new design identity in the Brand Design category is a great endorsement of the creative and professional work done by our entire international design team.  
"The latest awards conferred on the Sportage and Optima, and the very first one to go to our latest model, the Rio, reflect the continuity of our efforts to uphold our own high design standards.  All four awards are a fantastic acknowledgement of our strategy to position design as a core Kia brand promise," adds Schreyer.
The German Design Council, organiser of the newly instituted Automotive Brand Contest, was founded in 1953 as an initiative of the German Federal Parliament, and today counts among the world's leading centres of excellence for communication and knowledge transfer in the field of design.
This first year's winners of the new competition will be presented with their awards at the IAA in Frankfurt on Automotive Designers' Night, 13 September 2011 (first press day).
More at KIA
Comments