Dynamic EV charging in development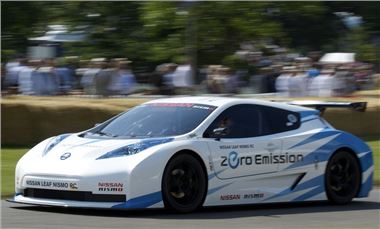 Technology is being developed in motorsport to charge cars wirelessly as they race, and it could be transferred to road cars.
HaloIPT, a development company working on Inductive Power Transfer (IPT) systems for wireless electric vehicle charging, has announced a partnership with Drayson Racing Technologies, a green research and development racing organisation.
The partnership aims to develop in-motion charging by embedding transmitters under the track (or road). These transmitters then transfer power directly to the cars battery so it can charge constantly while in motion, meaning an unlimited range on roads with the transmitters installed.
HaloIPT's technology tolerates misalignment over the charging transmitters and will intelligently distribute power, meaning constant delivery of charging at speed.
Dr Anthony Thomson, CEO of HaloIPT, said: "HaloIPT's technology has a proven heritage in dynamic charging and we are excited to be transferring this expertise to the electric vehicle market.
"The deal with Drayson Racing demonstrates the appetite for technology that makes driving an electric car more convenient, and this is certainly the case in the motorsport sector – nothing could be more convenient than a race car that re-fuels itself on the track."   
Comments