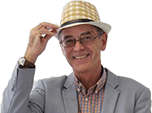 Volkswagen showcases car auto-pilot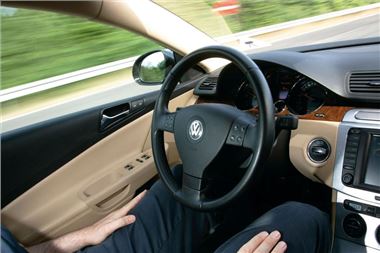 Volkswagen has showcased a 'Temporary Auto Pilot' system, allowing automatic driving in town or on motorways. The system must be continually monitored by the driver, and can be interrupted at any time by the driver.
The system must be programmed by the driver and is designed to reduced the likelihood of accidents caused by an inattentive driver. The system uses a combination of radar, sonar, and video sensors along with driver based parameters.
When activated it allows the car to automatically adjust its speed to a that of the car in front, its lane position based on road markings, and the appropriate speed based. It won't break speed limits, either.
Drivers must still pay attention, though, because it's not a fool proof system. Any accident critical situations require driver inputs.
Unlike most experimental projects, the systems that make Temporary Auto Pilot, or TAP, work are more or less production ready.
Prof. Dr. Jürgen Leohold, Executive Director Volkswagen Group Researc, called the system "an important milestone on the path towards fully automatic and accident-free driving."
Comments