Saab secures €13m of short term funding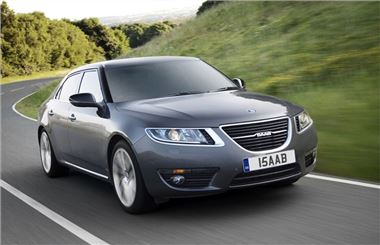 Following the statement that it was unable to pay staff wages, Saab has issued a release stating that it has secured short term funding of 13m Euros in the form of an order from a Chinese company for more than 500 cars.
Saab expect pre-payment for this order in full during the course of the week, meaning all staff will receive any outstanding pay. The funding will also allow Saab to pay some of the parts suppliers.
Talks are in progress to secure further short term funding, but there is a chance that these talks will fall through.
CEO of Saab AB Victor Muller said: "We very much regret the current cash shortage which is causing undeserved hardship to all and we are working relentlessly to resolve the current situation."
He is hopeful that Russian entrepreneur and Portsmouth FC champion Vladimir Antonov would be able to invest in Saab.
"Mr. Vladimir Antonov's interest in participating as an investor/financier in Swedish Automobile remains unwavering, but he is still awaiting a decision on his clearance from parties at interest following the Swedish National Debt Office (NDO) recommendation to clear him over 8 weeks ago." Said Muller
Once clearance is obtained Mr. Antonov would be in a position to provide both long and short term financial support to Saab. "We are pushing hard to obtain this vital clearance as soon as practically possible." Added Muller. 
Comments